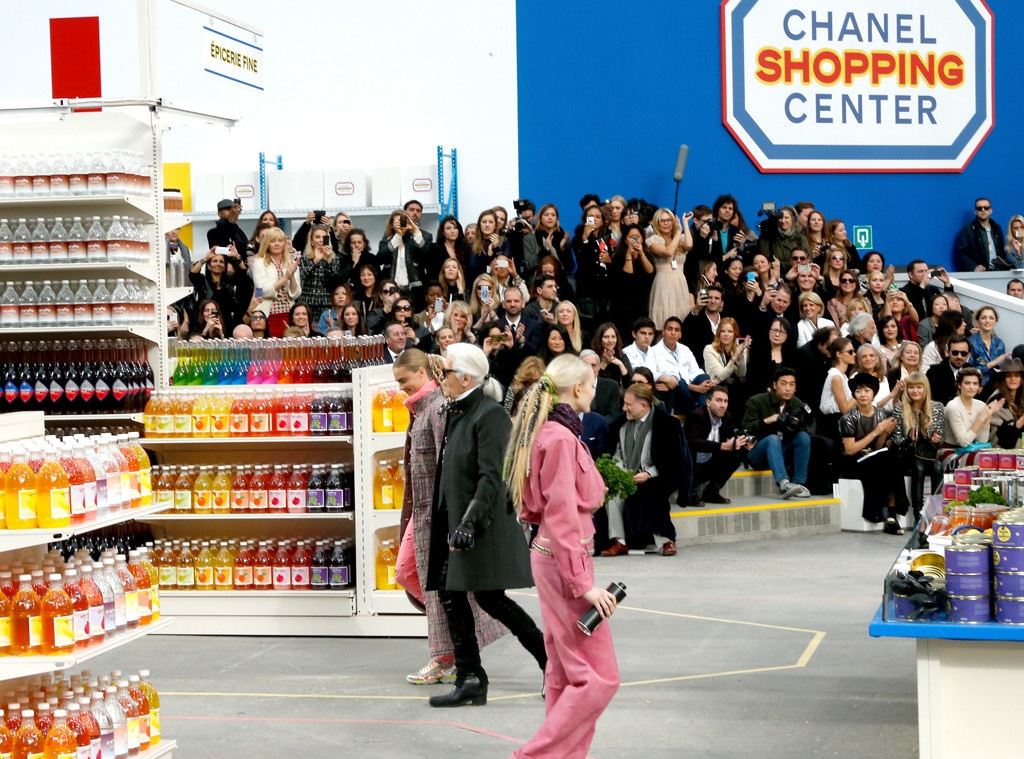 Bertrand Rindoff Petroff/Getty Images
Grab your Chanel purse, because it's grocery shopping time!
Chanel creative director Karl Lagerfeld is known for staging elaborate fashion shows (one year he flew in a giant iceberg—indoors!), and this season at Paris Fashion Week was outrageous, just as expected.
For his fall-winter 2014 show, Lagerfeld turned the Grand Palais into one giant supermarket. It seemed like a typical grocery store at first glance, but it's actually a chic, "Chanel-ified" supermarket. 
Francois Durand/Getty Images
The Chanel shop was fully stock with branded foods, like Chanel loafs of bread, Chanel eggs, Chanel detergent—there was even a giant Chanel ham. Ring us up for a Chanel ham, please. In fact, we'll take two! 
During the actual show, instead of just walking the runway in typical model fashion, the Chanel models roamed the aisles, filling grocery baskets (trimmed with Chanel's signature bag chain) with different Chanel foods. Even rail-thin models need to stock up on essentials.
But it wasn't just the models who got to partake in this Chanel supermarket sweep. At the end of the show all the guests got to loot part of the stage and take home some Chanel goodies for themselves.
OK, we are officially jealous. We really wanted a Chanel honey-baked ham! Or at least one can of Chanel soda. Sigh.
Bertrand Rindoff Petroff/Getty Images
Even Rihanna got in on the action. She and model Cara Delevingne hopped into a grocery cart, picking up a few essentials while fellow model Joan Smalls pushed the cart!