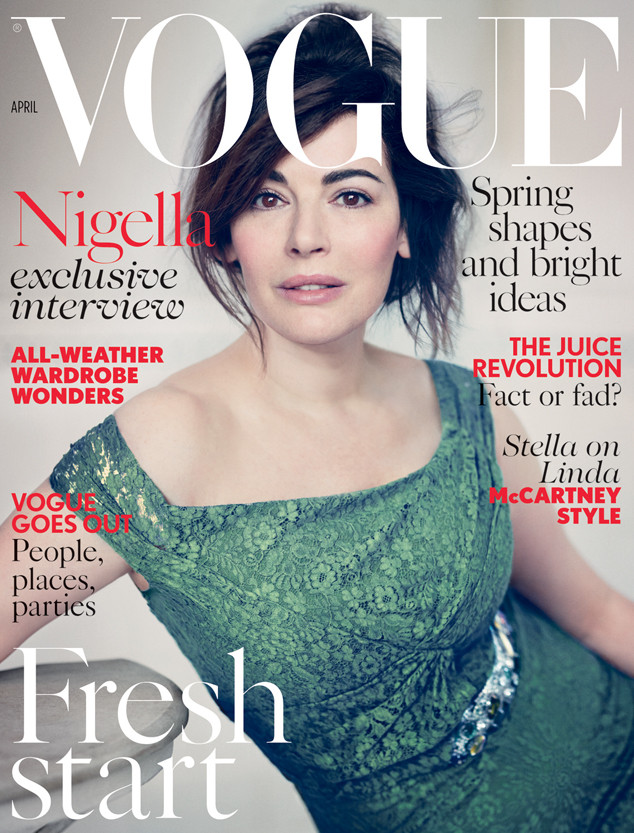 Nathaniel Goldberg/Vogue
Nigella Lawson is ready for a fresh start, so naturally, the 54-year-old beauty is flaunting her fresh face on the cover of British Vogue.
"I was terrified of being photographed without makeup," the celebrity chef tells the publication of the photoshoot, in which she's wearing minimal makeup. "I hate having my looks talked up. It always makes me feel I'm going to be a disappointment in the flesh."
Clearly, Lawson's looks are anything but a letdown on the April cover, although the brunette beauty has dealt a great deal of scrutiny in the public eye over the past year.