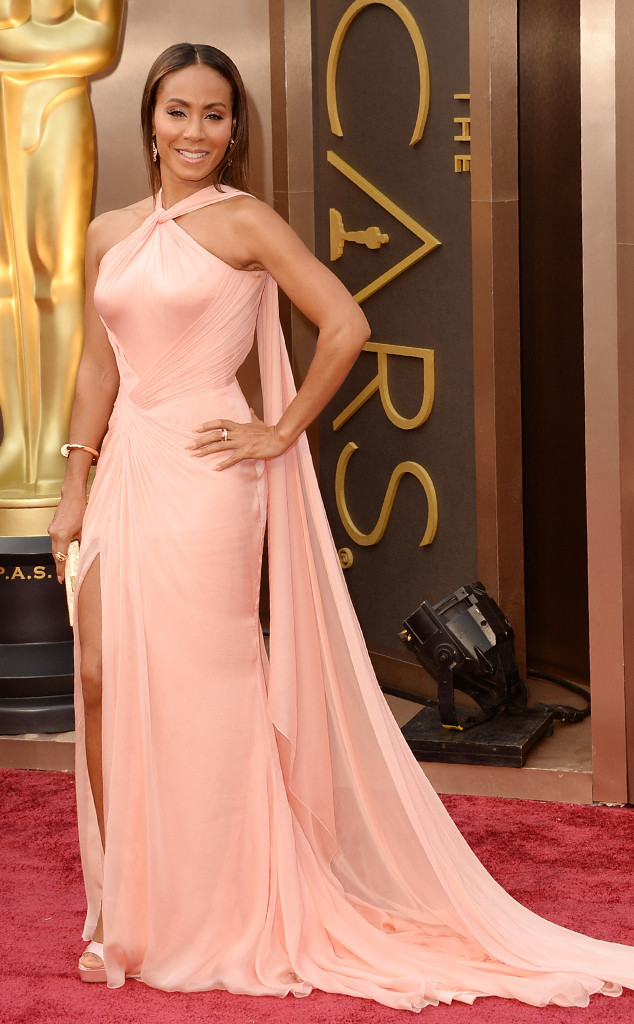 Jason Merritt/Getty Images
Jada Pinkett Smith loves her slightly "fuller" figure, but she was worried about fitting into her Versace gown on Sunday at the 2014 Academy Awards!
Fortunately, though, the 42-year-old actress's Oscars dress fit "perfectly," she wrote on Facebook Monday, explaining that "the Lady in me got to shine" thanks to the curve-hugging, floor-length pink frock.
"Thank you for to Donatella [Versace] and the Versace team for the dress and that work that went into it," Will Smith's wife continued. "Versace has always been able to capture and express many aspects of who I am through their designs. A new Jada gets to shine through with every piece I've ever worn of theirs. In my opinion...fashion is about discovering yourself and expressing that discovery through the items you wear."