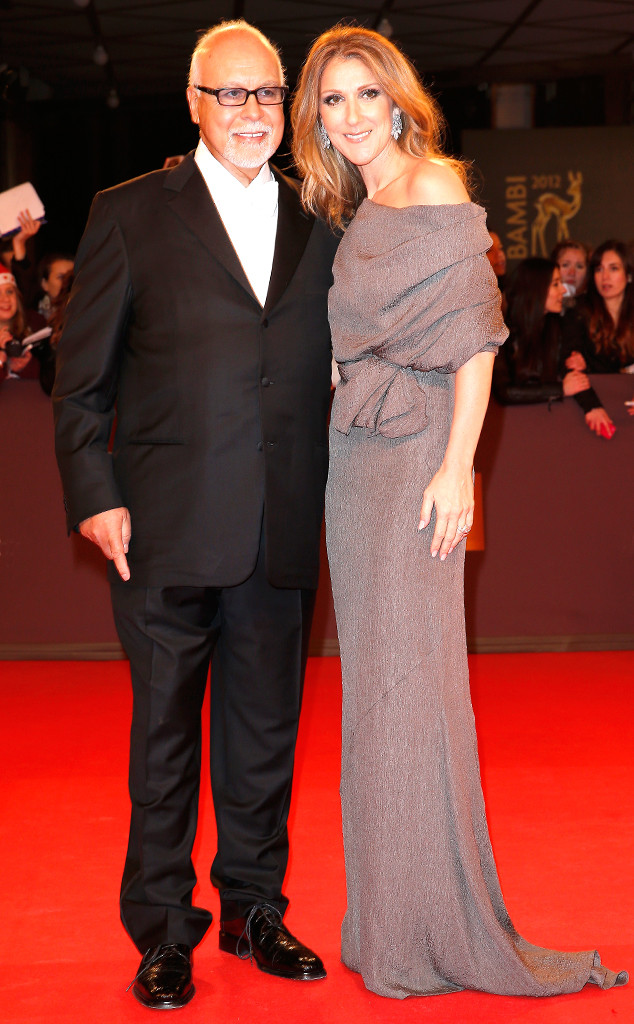 Franziska Krug/Getty Images
Céline Dion's husband has been down this road before.
E! News has learned that René Angélil, 72, is currently recovering from surgery to remove a tumor from his throat. The singer's husband underwent the successful procedure on Dec. 23.
"Putting to rest rumours that have been circulating these past few weeks, Rene Angelil's office confirmed today that he has been recovering at home in Las Vegas following surgery to remove a cancerous tumour from his throat on December 23rd," Dion's rep tells us. "The procedure was successful and Mr. Angelil was released from hospital a few days following the surgery."