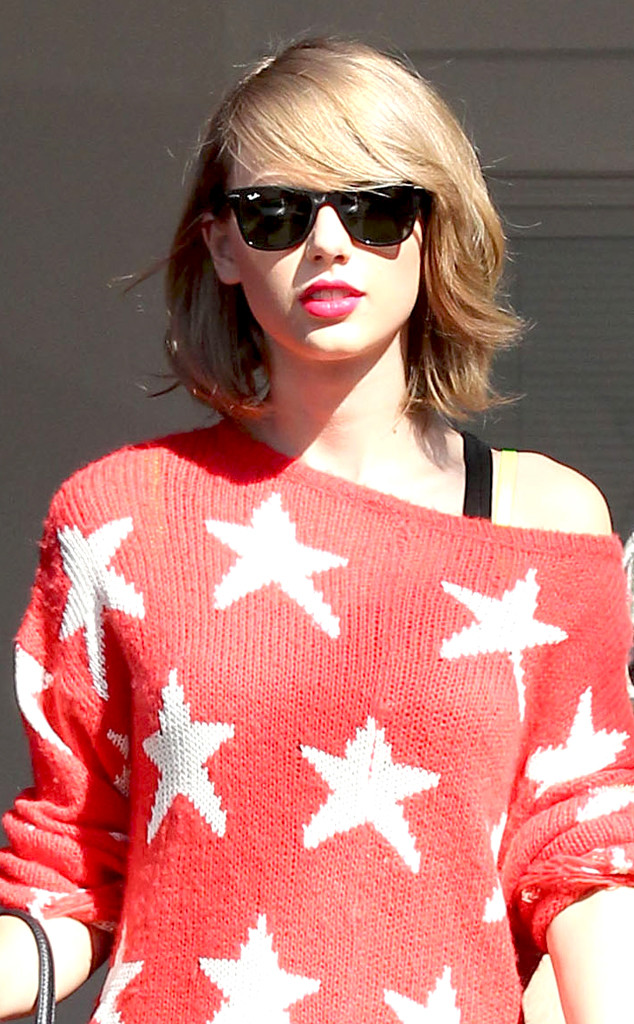 TrickyD/FAMEFLYNET PICTURES
UPDATE: Swift, who did not appear personally in court, was granted a three-year restraining order on March 25. Sweet is barred from contacting the singer by any means until March 25, 2017.
_________________________
Taylor Swift is currently not dating anyone and she's definitely not married to anyone, either.
The guitar-strumming songbird obtained a temporary restraining order today against a man who claims to be her husband, E! News has learned.
Swift got the TRO against 33-year-old Timothy Sweet, who is ordered to refrain from making any contact with the star until March 25, when a court hearing will take place to decide whether to extend the order.
According to the Red singer's request filed in Los Angeles Superior Court, Sweet, a 6-foot, 200-pound man, has been harassing her and claiming to be her husband through repeated phone messages, letters and social media.