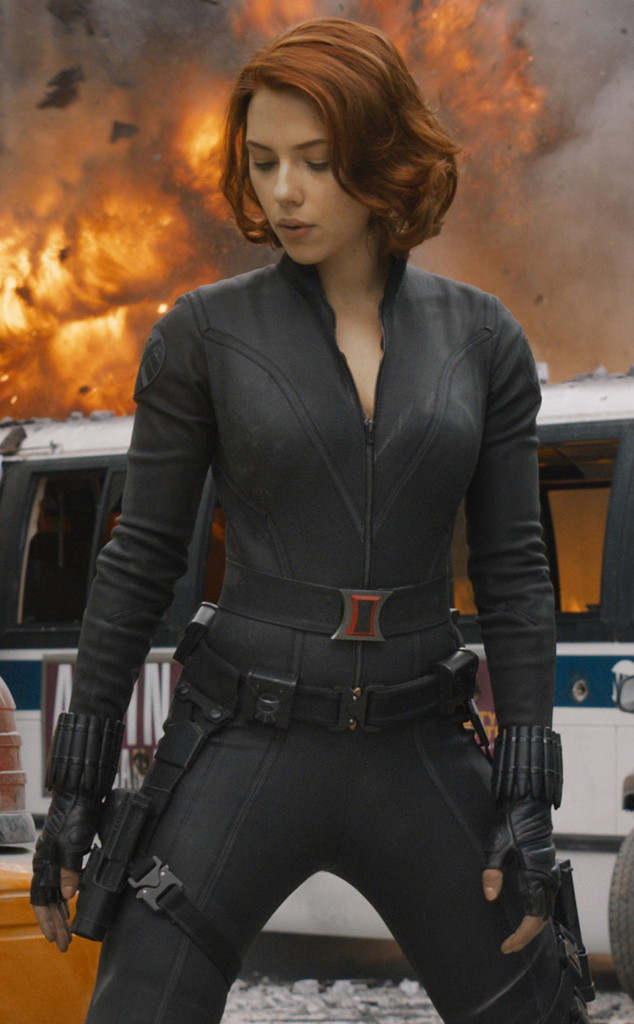 Marvel/Disney Enterprises
E! News exclusively revealed that Scarlett Johansson is expecting her first child with fiancé Romain Dauriac, and while we're ecstatic for the actress and her soon-to-be hubby, we couldn't help but wonder what this means for her future projects.
The pregnant star, who E! News has learned is due in August, is currently gearing up for her promotional tour for Captain America: The Winter Soldier, and once that's done, Scarlett is scheduled to begin shooting Avengers 2.
And, well, it'll be pretty hard to hide a growing baby bump under that tight, black catsuit. So what's going to happen?