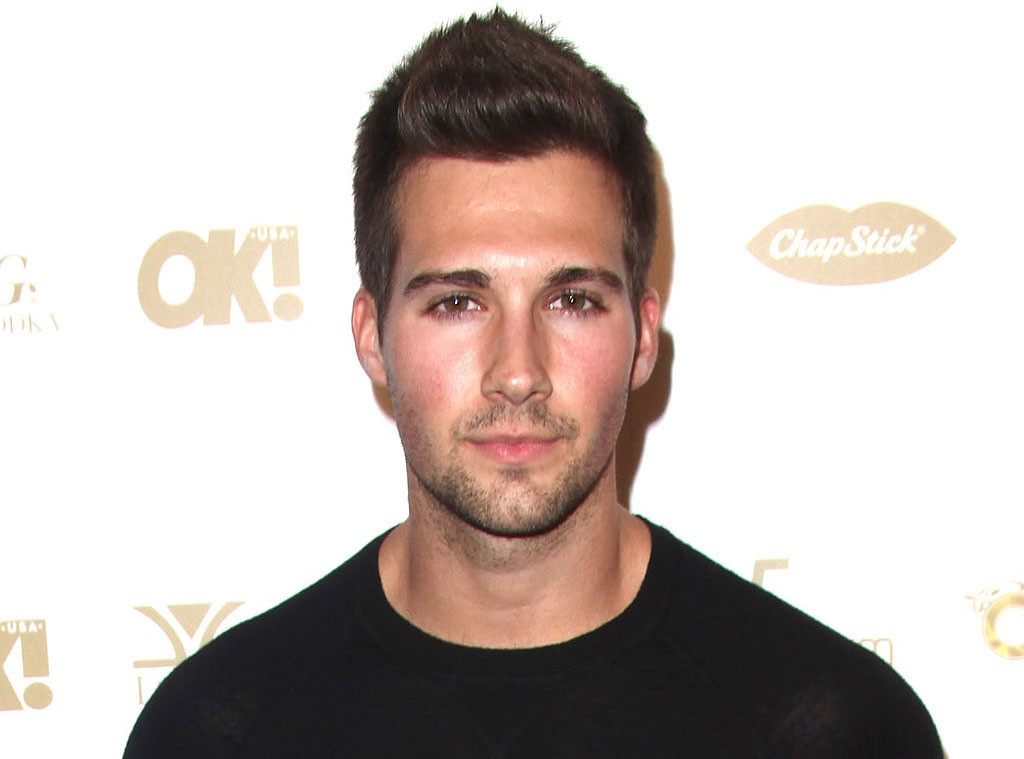 Tommaso Boddi/WireImage
Tonight the ballroom welcomed another boy bander.
Members of iconic boy bands such 'N Sync, New Kids on the Block and 98 Degrees have all competed on Dancing With the Stars in the past and now Big Time Rush has joined the trend!
James Maslow is Season 18's resident boy bander, joining celebs such as Drew Carey, Candace Cameron Bure, Nene Leakes and Cody Simpson in the ballroom for the ABC hit's new season.
Of course, not everyone is a fan of pop music, so to help DWTS viewers who aren't too familiar with James, we're giving you a quick rundown of need-to-know facts about the 23-year-old singer and actor...
1. He's, Like, Really Hot: Shallow, but oh-so-true. Do yourself a favor and bookmark his Instagram, so you have something to look forward to after work today. (Or during work, we won't judge.)
2.  He's a  Dog Lover: Yes, he has arms like that and he's obsessed with his dog, Fox. Feel free to swoon at anytime.
3. Social Media Loves Him: James has racked up almost 3 million Twitter followers and almost half a million Instragram likers. Not too shabby, eh?
4. He's Friends With the Competition: Australian pop star Cody Simpson actually opened for James' band during their 2012 tour! From tourmates to frenemies? We'll soon find out.
5. He's a TV Star: James played James Diamond, the group's handsome member, on Nickelodeon's hit series Big Time Rush, which wrapped up its four-year run last summer. With 74 episodes, it was the popular nework's third longest-running live-action series ever.
6. He's a World Traveler: James and the band recently wrapped up a major world tour, where they hit seven countries. The tour was in support of their third studio album, which hit No. 4 on the Billboard Hot 200 Chart.
7. He Might Be Dating a DWTS Pro?: James has gone out on several dates with Dancing With the Stars pro Peta Murgatroyd, prior to ever coming on the show. Hey, what better way to make a relationship work than by being on the same show?! Still, E! News has learned that the pair are just friends. 
Dancing  With the Stars airs Mondays on ABC.