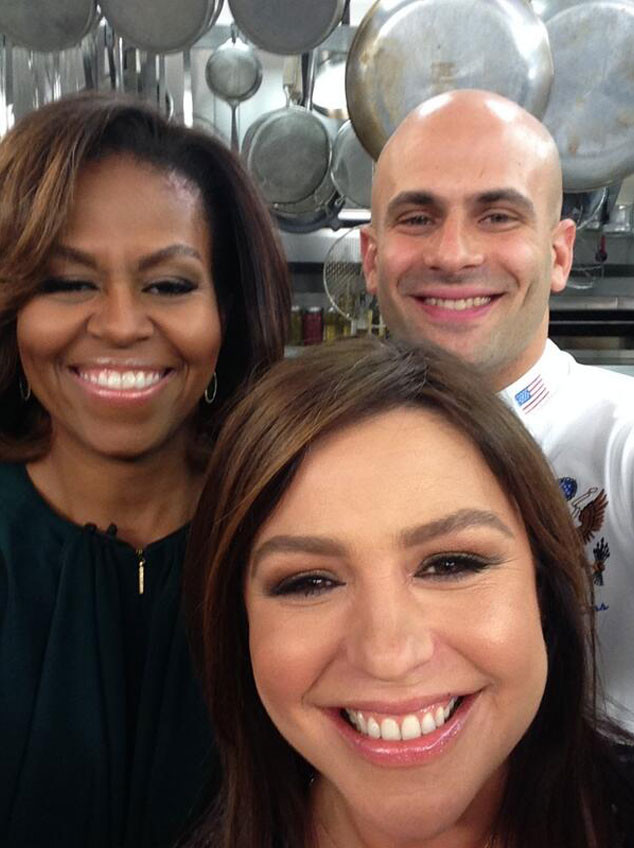 WWW.RACHAELRAYSHOW.COM
We can probably all agree that seeing Michelle Obama on Jimmy Fallon's "Ew!" sketch with Will Ferrell was one of the best things ever. Right? Right.
Along with bringing the funny, FLOTUS just seemed like such a natural when it came to ew-ing things, and that's because she had her fair share of saying "ew" to some specific dinner options when she was younger.
Like what, you ask? "Brussel sprouts. Uh, liver," Obama began to tell Rachael Ray (airing March 5). "Liver was a dark day in our household. It was dark…We were angry."
Liver: Ew! Unless you actually enjoy eating liver—like Ray, who said she "grooved on liver"— then it would be—liver: cuuuuuute. Wait. That didn't work.