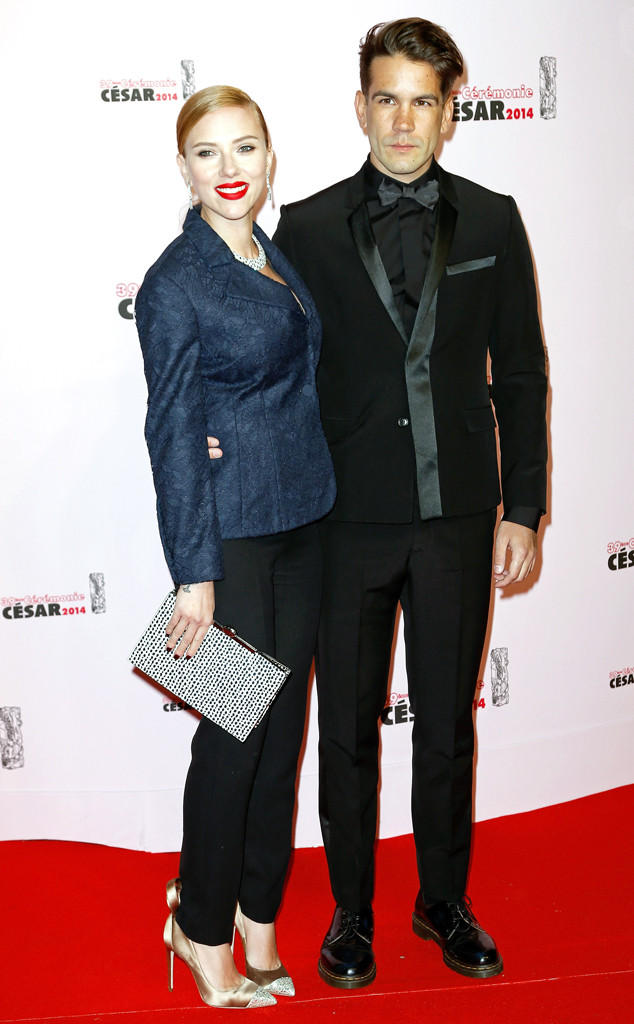 Rindoff Petroff/Hekimian/Getty Images
In case you haven't heard, Scarlett Johansson is pregnant!
The 29-year-old actress and fiancé Romain Dauriac are expecting their first child together, E! News confirms.
The cute couple's exciting baby news comes six months after it was revealed they are engaged to be married. Back in September 2013, almost a year after they first started dating, Johansson hit the Venice Film Festival red carpet with her brand-new engagement ring on her left had.
Since then, Johansson and Dauriac have been spotted out and about and so in love. Most recently, the preggers star and her man walked the red carpet together at the 2014 Cesar Film Awards in Paris.
While we wait for Johansson and Dauriac's first child to arrive, take a look back at their road to baby in our romance rewind photo gallery!