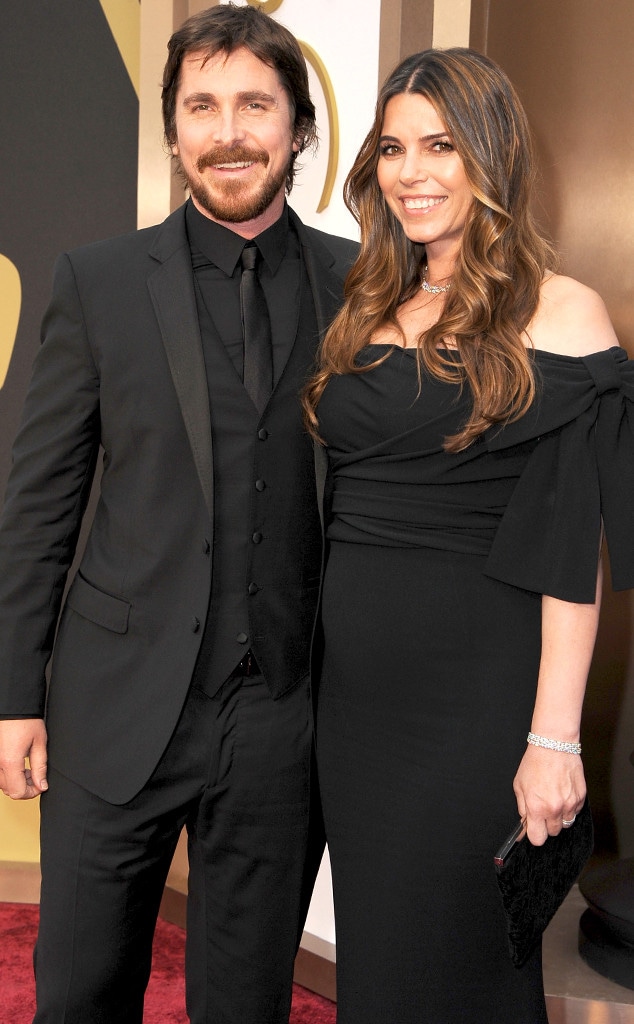 Steve Granitz/WireImage
Christian Bale may have lost the award for Best Actor at the 86th Annual Academy Awards, but luckily, the 40-year-old thesp has another milestone moment in store.
The American Hustle star and wife Sibi Blazic are expecting their second child, E! News can exclusively confirm. The brunette beauty put her baby bump on full display in a gorgeous all-black ensemble on the red carpet, stepping out to support her hunky man at the Dolby Theater.
A rep declined to comment.
Thus far, Blazic has been an expert at hiding her pregnancy, sporting all-black attire in an attempt to hide her growing belly at the Oscar Nominees luncheon in early February, and again, less than two weeks later, at the British Film Academy Awards.
But it seems that Blazic has really begun to pop in recent weeks and could no longer conceal her adorable baby bump at the awards show.
Press Association via AP Images
No further details have been released with regards to the couple's baby on the way. Bale stayed mum on the pregnancy buzz, although at one point, the Dark Knight Rises star was seen pointing to his wife's belly when he ran into a pal.
The expectant couple is already proud parents to their 8-year-old daughter, whom they welcomed in March 2005.
While Bale is notoriously private when it comes to his personal life, The Fighter star has opened up on a few occasions about his wife and daughter, proving he's clearly a family man.
"I truly believe you can't celebrate [success] without having your partner with you," the actor gushed to People after winning the Critics Choice Award for Best Supporting Actor in 2011.
Larry Busacca/Getty Images
Bale, who also praised his wife for sticking by his side through the course of his Hollywood career, said he owes "everything" to Sibi. "She's such a good, strong woman," he added.
And when he's off duty on set, he's busy spending quality time with his family.
"The last few years of my life have been spent just watching animation — for my daughter — and getting a kick out of that," he told Esquire back in 2010. "I love anything that she likes. If she's getting a kick out of it, I love it. I find myself tearing up at the most ridiculous things now, sitting next to my daughter while she's watching a movie. Me and my wife look across at each other like, "Oh my God! Are we really doing this? Yes we are!"
Bale and his wife have stood the test of time in Hollywood after tying the knot in March 2000. And soon it will be time to welcome the newest addition to their family!
Congrats, you two!