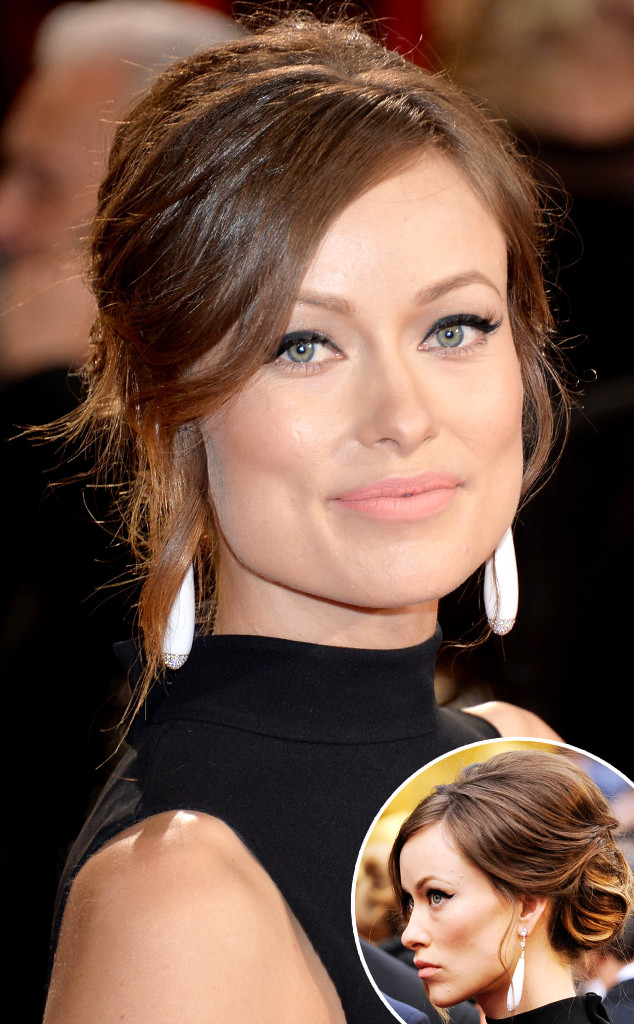 Michael Buckner/Getty Images, Chris Pizzello/Invision/AP
Step aside, statement lip! Move over, smoky eye! The beauty looks at the 2014 Oscars were all about elegant updos. Ellen DeGeneres may have nabbed the most re-tweeted image with her group selfie but brides-to-be everywhere will certainly make these looks the most re-pinnned ever.
Our favorites? Olivia Wilde's twisted hairstyle and Camila Alves textured low bun. But the best 'do by far was worn by one of the first stars to arrive: Maria Menounos. Her French-braid adorned hairstyle will surely inspired a few hundred YouTube tutorials.
And speaking of copying, we're currently working on tracking down the extact lipstick rocked by Emma Watson and Naomi Watts so we can run out and score those shades ASAP.
But for now, come check out tonight's best hair and makeup looks.