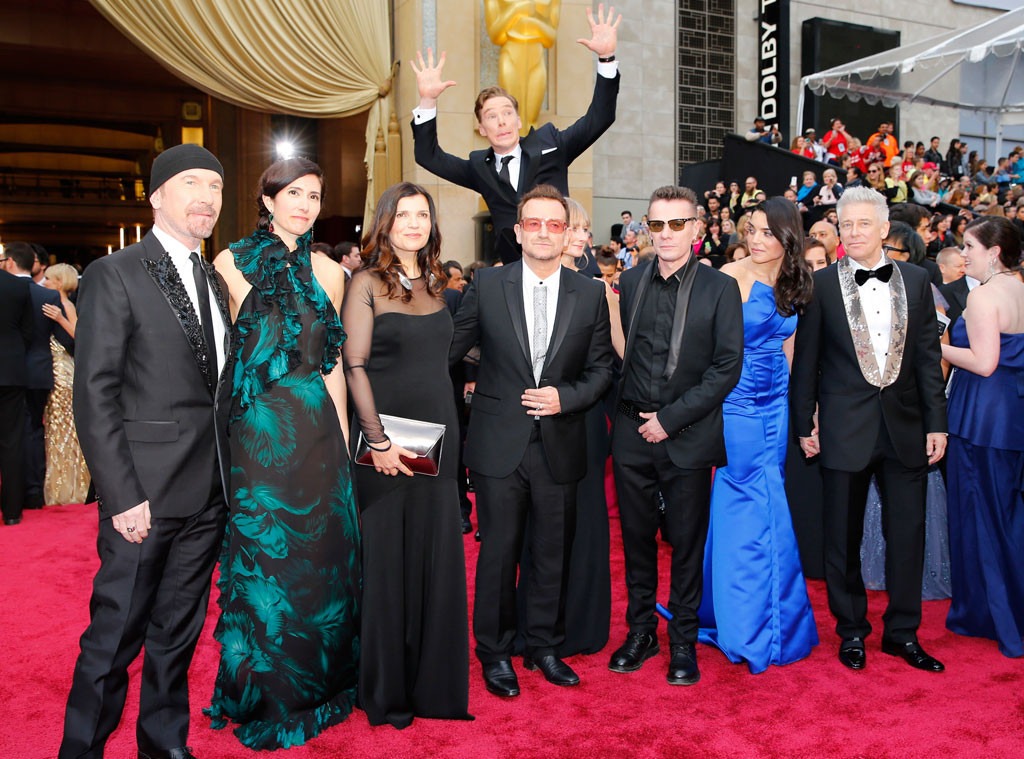 MIKE BLAKE/Reuters/Landov
The Academy Awards were unusually light on photobombs this year. Maybe because they're supposed to be a "classy" event. Maybe because Emma Thompson wasn't there (ugh, we wish Emma Thompson had been there). Maybe because Benedict Cumberbatch photobombed U2 early on in the evening and you can't top that so why bother? 
Anyway, here is every other photobomb from the Oscars:
Jared Leto photobombed Ireland Baldwin and Kevin Spacey:
Jennifer Lawrence photobombed these lucky people:
Anne Hathaway photobombed Jessica Biel:
(Who knew Anne had it in her?)
And Lupita Nyong'o's brother Peter kinda photobombed all these celebs:
No one seemed to mind he was in the picture. But he is not an Oscar nominee.
Anyway, good photobomb, Peter! Good photobomb, Anne! Great photobomb, Benedict!