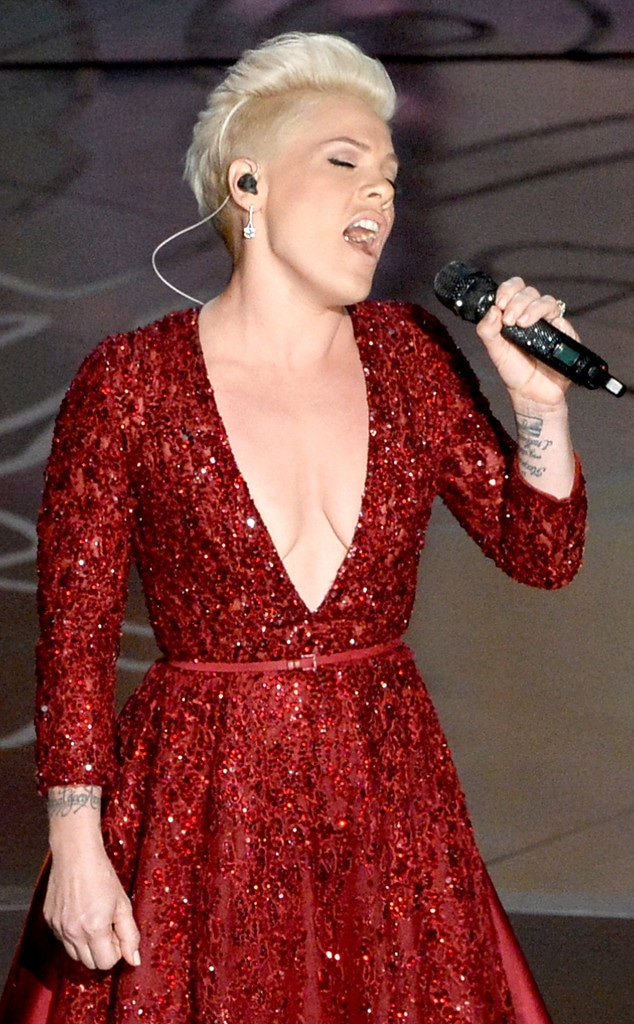 Kevin Winter/Getty Images
Pink showcased her powerhouse vocals while taking the audience down memory lane (or the yellow brick road, if you will) tonight.
As part of the 75th Anniversary tribute to Judy Garland's iconic film The Wizard of Oz, the singer took the stage in a stunning red gown, reminiscent of Dorothy's famous ruby slippers, to belt the famous ballad "Somewhere Over the Rainbow."
Garland's children, Liza Minnelli, Joey Luft and Lorna Luft, were also present to enjoy the show and honor their mother.

Kevin Winter/Getty Images
Pink, who is known for hitting the ribbons for her aerial acrobatic routines during performances, stayed grounded this time around, only using her voice as a means of entertainment. And that was more than enough.
Along with killing her rendition of the legendary song, scenes from the famous 1939 film flashed onscreen behind her. Images of Dorothy, the Tin Man, the Scarecrow and the Cowardly Lion, along with more familiar faces from the Land of Oz were included in the performance.
Who wasn't included? Ellen DeGeneres dressed as Glinda the Good Witch, who apparently missed the call time to get on stage. Darn! But seeing her in a pretty pink gown with a crown and wand was pretty priceless, nonetheless.