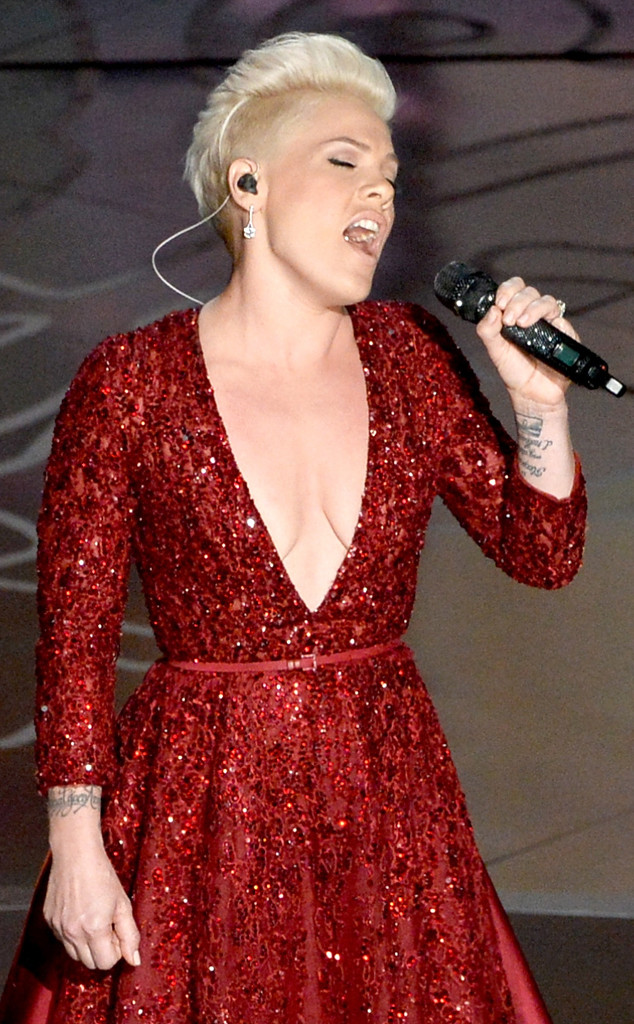 Kevin Winter/Getty Images
Pink showcased her powerhouse vocals while taking the audience down memory lane (or the yellow brick road, if you will) tonight.
As part of the 75th Anniversary tribute to Judy Garland's iconic film The Wizard of Oz, the singer took the stage in a stunning red gown, reminiscent of Dorothy's famous ruby slippers, to belt the famous ballad "Somewhere Over the Rainbow."
Garland's children, Liza Minnelli, Joey Luft and Lorna Luft, were also present to enjoy the show and honor their mother.