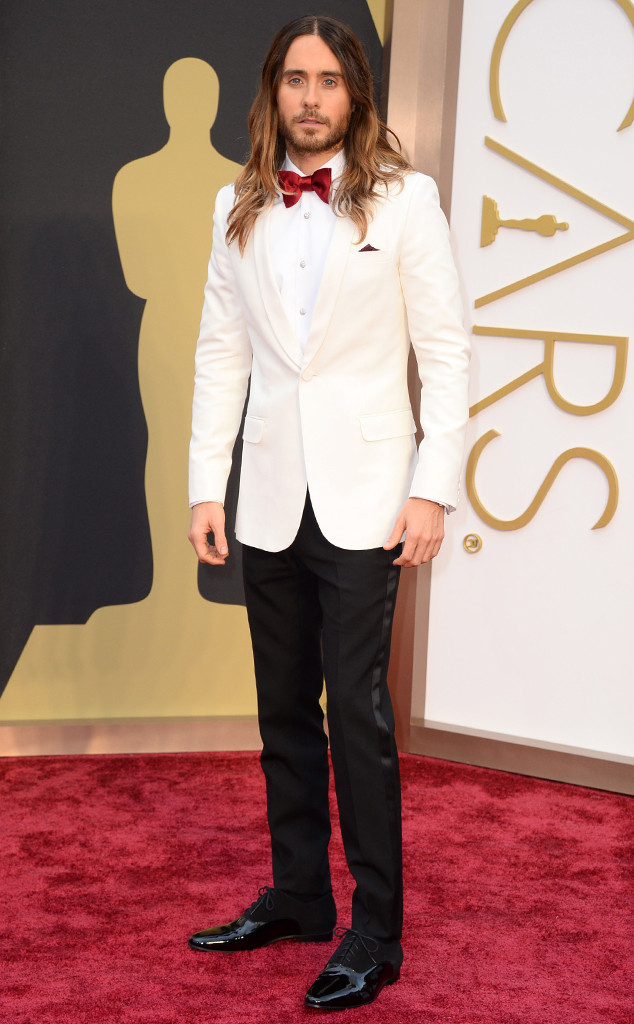 Jordan Strauss/Invision/AP
Jared Leto did the gentlemanly thing on the red carpet at the 86th Annual Academy Awards Sunday night by announcing that he and fellow nominee June Squibb are in fact a couple.
Okay, so not really, but he did playfully hit on the Nebraska actress during her interview with E!'s Ryan Seacrest!
After interrupting her as she was discussing her gorgeous green Tadashi Shoji dress (which was made for her and only arrived at her hotel hours ago!), Leto explained how he met the 84-year-old at the Santa Barbara Film Festival.