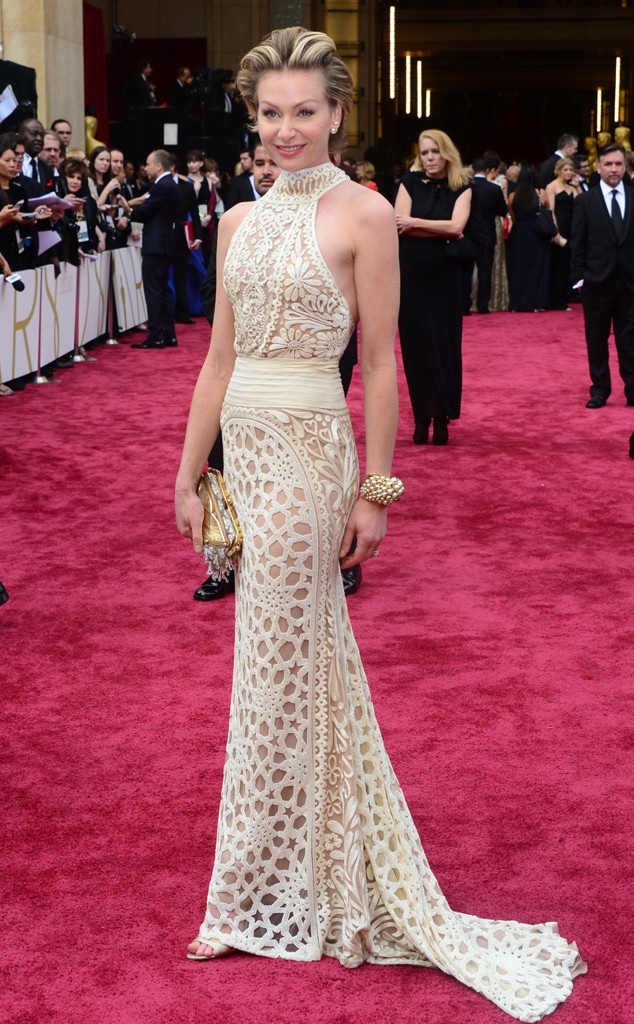 FREDERIC J. BROWN/AFP/Getty Images
We can't wait to see what Ellen DeGeneres has in store for the 2014 Oscars, and apparently, neither can Portia de Rossi!
Although these two lovebirds are extremely close, the beautiful star tells E! News that she has yet to see what the Academy Awards host will pull out during tonight's show.
Portia, who stunned in a patterned Naeem Khan gown, tells Ryan Seacrest, "She's been preparing like crazy," but adds, "She actually won't allow me to see anything until tonight. I haven't seen her perform [the monologue], but everyone that's seen it says she's amazing. She's in really good spirits and she's having a blast."
So what do the two stars have planned once all of the Oscars hoopla is over? "I think we're gonna hit some parties and then we have to go to bed pretty early because she has a live show the next day. She's kinda busy," Portia tells us.
Ellen briefly talked to E! News about her pre-show rituals earlier this week. "I like to shower. I like to shower first and comb my hair," the 56-year-old deadpanned. "I like to smell good. I'll put something that smells good on. My breath, I like to do a mint of some sort. And I'll do a couple of sit-ups and push-ups. That's what I do. And I stretch."
Sounds like a pretty solid prep for the Oscars, right?
And DeGeneres is too busy finessing her act to worry about how she'll do on stage. She leaves that to Portia. "She gets nervous for me," DeGeneres explained.
That's love.