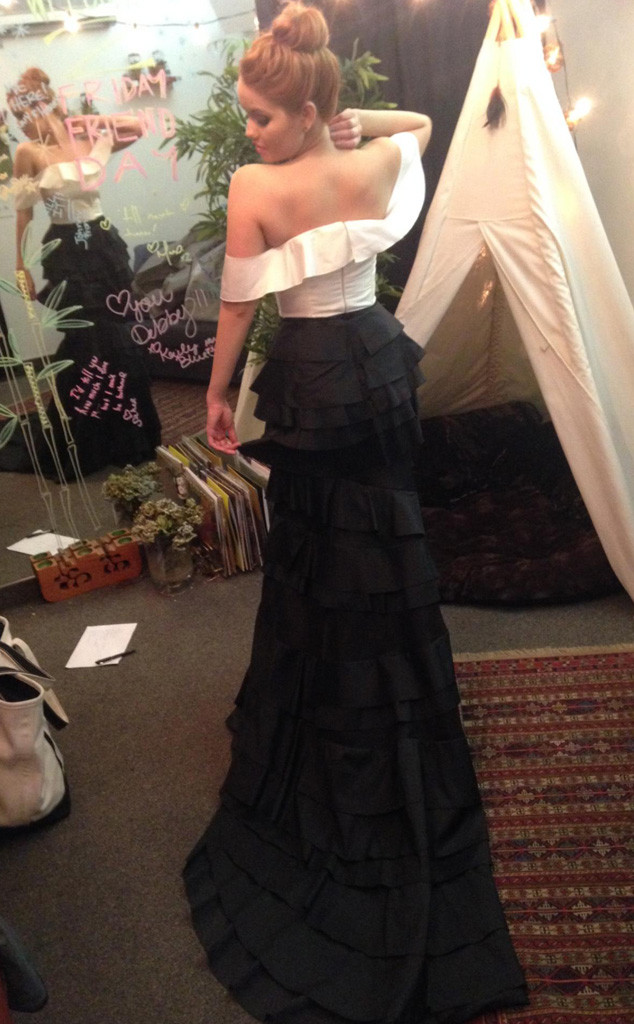 It's Oscar Sunday and all of our favorite stars are busily primping for the biggest night out of the year in Hollywood.
We scored behind-the-scenes photos of Disney star Debby Ryan during her fabulous fitting, just hours before she attends the Elton John Oscar party tonight.
Ryan selected a stunning black and white custom design by Lublu Kira Plastinina that featured a structured bodice and dramatic tiered train.
One glance at the original sketch of the gown, and it's clear that this striking dress looks more like a work of architectural art than anything!
So chic!