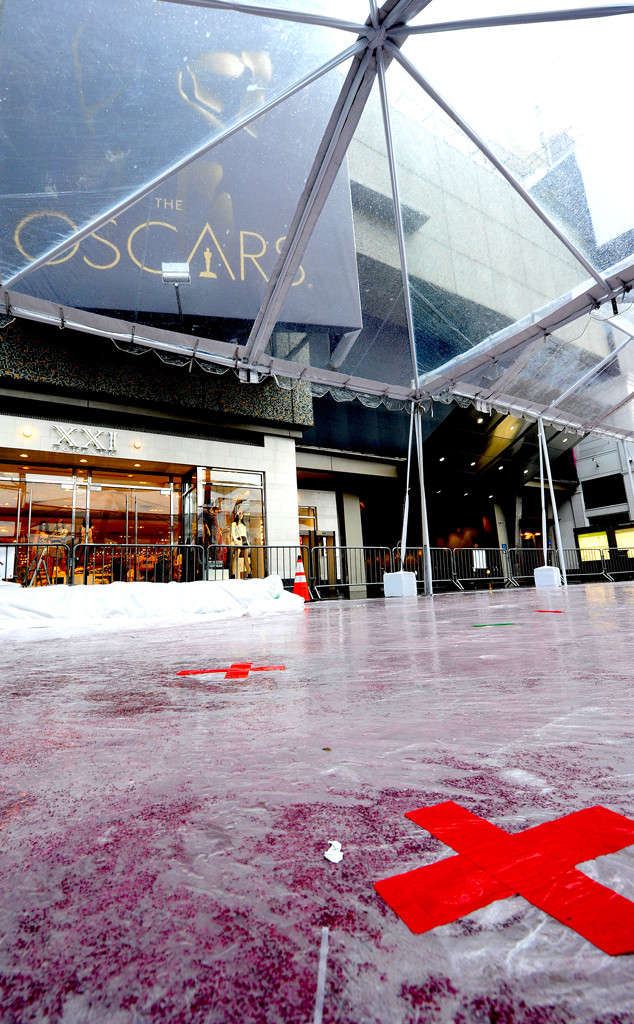 ROBYN BECK/AFP/Getty Images
Los Angeles just got hit with an unusual bout of bad weather…just in time for the Oscars.
Earlier in the week, the city's typically sunny and warm days turned into rain and chilly (for LA) temps, and it's set to continue into Sunday.
According to weather.com, when the Academy Awards red carpet begins around 2:30 p.m. tomorrow, there will still be about a 20 percent chance of rain, with temps raising a bit to 62 degrees.
For now, the Oscars prep team has taken precautions for the weather, covering the red carpet with plastic, adding in gutters and using squeegees to push out any extra water.
A source told E! News Saturday that in spite of those efforts, the red carpet was still soaked through, and the rain hitting the plastic cover made it difficult to hear--which could affect red carpet interviews.