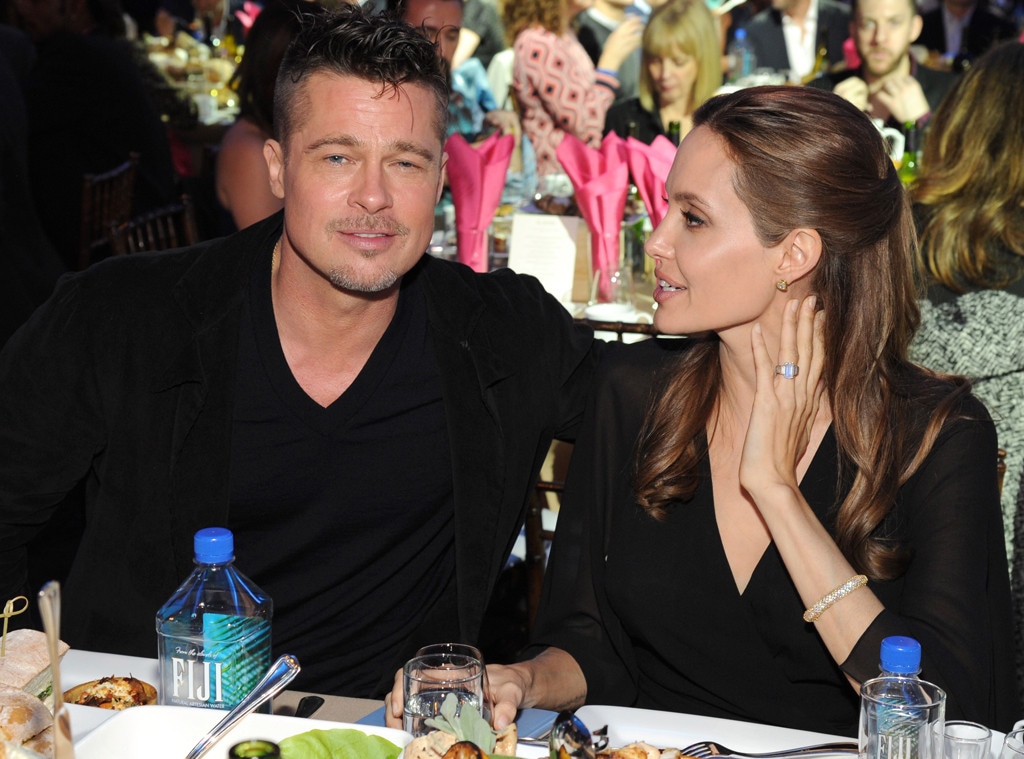 Kevin Mazur/WireImage
Angelina Jolie couldn't stop gushing over Brad Pitt at the Independent Spirit Awards.
After 12 Years a Slave took home Best Feature (and a ton of other honors) at the beachside awards show Saturday afternoon, the Oscar-winning actress told us exclusively, "I'm very proud of him. I am always very proud of him."
Pitt not only appeared in the drama, but he also served as one of its producers.
Although the duo skipped the carpet at the Independent Spirit Awards, they snuggled up at a table in front of the stage where she flashed her engagement ring.
Continuing their coordinating outfits at awards shows trend, Jolie and Pitt wore matching black ensembles, with the mom-of-six dazzling in a long-sleeve black dress and the actor rocking a black suede blazer, black pants and a black V-neck shirt.
Prior to their appearance at the show, Jolie had been gearing up for the Oscars, where she will present an award Sunday at the Dolby Theatre.
During a rehearsal for the show, the brunette bombshell kept it casual, introducing herself to a group of student filmmakers as "Angie" and giving them words of encouragement as well.