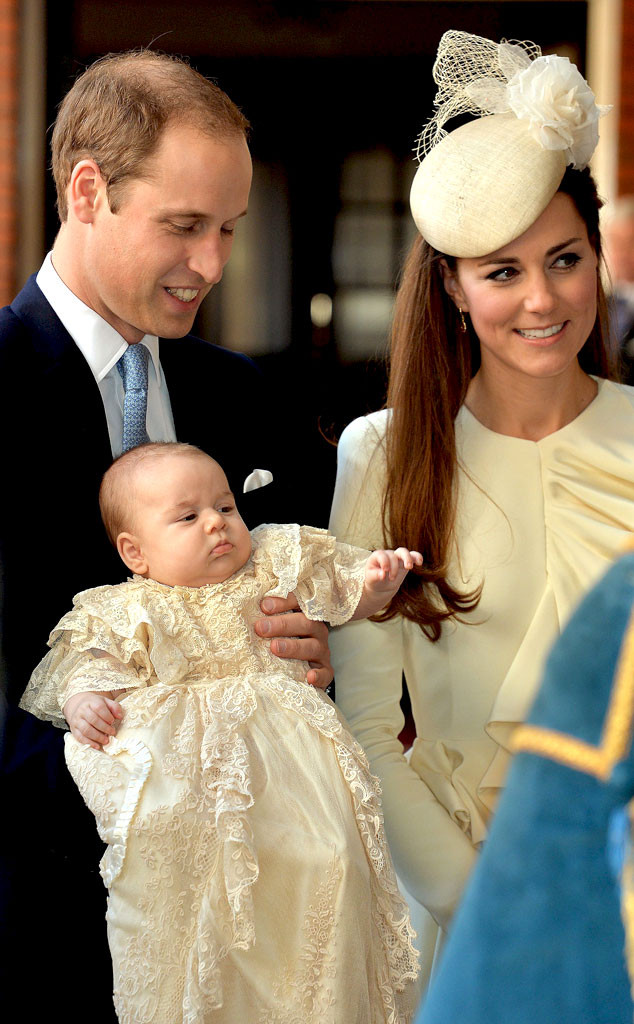 John Stillwell/PA Wire/Press Association via AP Images
Prince George is gearing up for his first official public appearance.
Following his christening in October, the 7-month-old will attend an event for new parents and their babies in Wellington with his parents Kate Middleton and Prince William in April.
The trip also marks Middleton's first visit to Australia and New Zealand, which she'll be flying to with her hubby thanks to Queen Elizabeth II, who had to give a special dispensation for the royal couple to travel together.
The Duke and Duchess of Cambridge decided to bring their little one along on the trip since they didn't want to be away from Prince George for three weeks.
And a packed three weeks it will be.