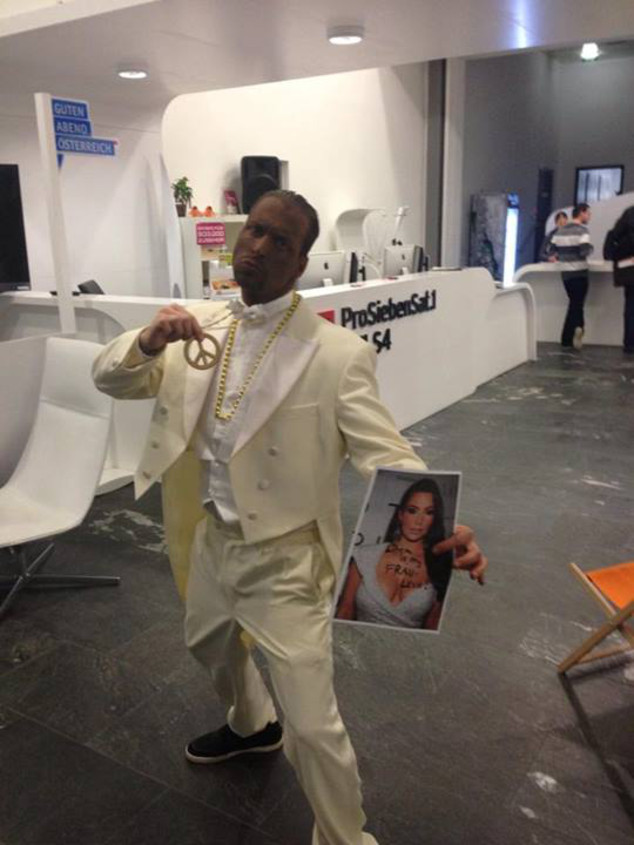 Chris Stephan/Facebook
Kim Kardashian's time in Vienna was awkward, to say the least.
The E! star, who was joined by mom Kris Jenner, was the guest of Austrian businessman Richard Lugner at the Vienna Opera Ball, and during her time at the event, was greeted with multiple uncomfortable encounters—beginning with this guy (above).
Comedian Chris Stephan approached Kim in blackface (sigh) and began mimicking her fiancé Kanye West. Stephan caught wind that his actions were offensive, and took to his Facebook to publicly apologize.
"I am very sorry that this whole situation went badly and was completely misunderstood. I am myself an Arab, born in Austria! Under no circumstance did I want to come across as racist with this action and again apologize to everyone who felt offended," he wrote.