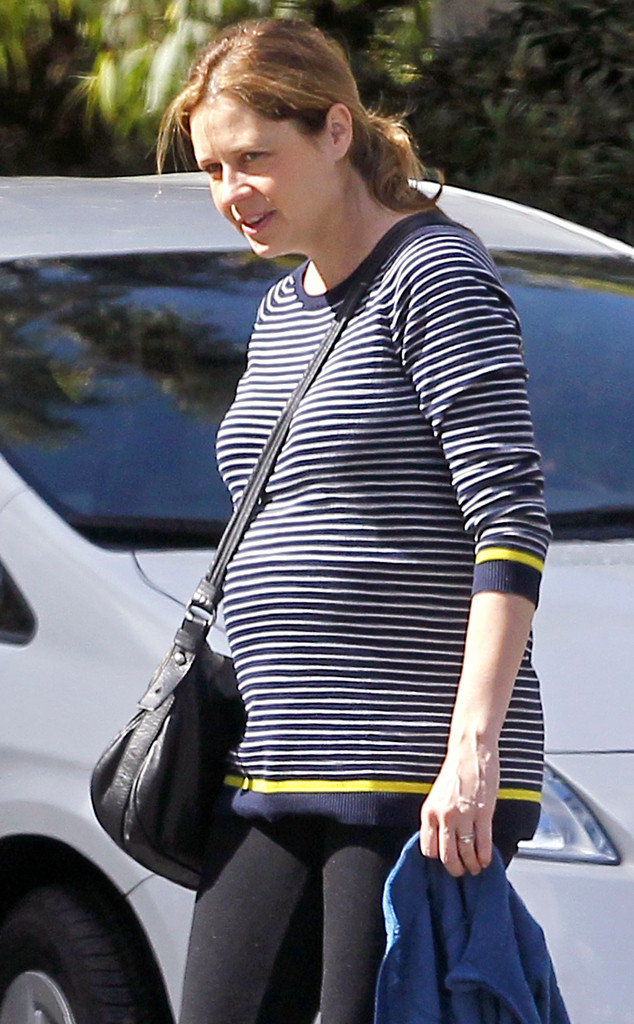 S. Sharma/JS/Pacific Coast News
There's another baby on the way for Jenna Fischer!
But right now, there is just an adorably blossoming bump on the 39-year-old actress' belly. We're finally getting a gander!
The Office star was spotted out for the first time since her rep confirmed she was preggers with her second child. Her blue and white striped shirt did little to conceal her barely-there belly as she ran around town with her 2-year-old son Weston. And her no-muss, no-fuss look lets us know her day was all about being a mom.