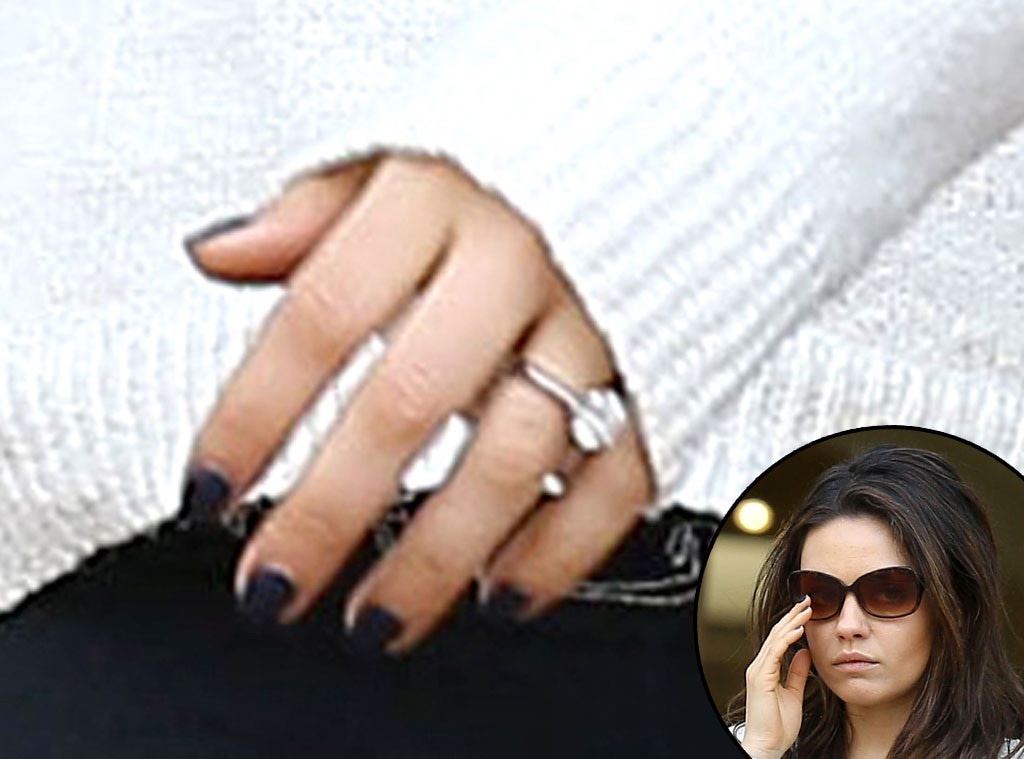 EVGA/AKM-GSI
When it came to choosing an engagement ring for girlfriend-of-two-years, Mila Kunis, Ashton Kutcher went with a classic piece.
According to Forevermark Diamond Expert Adelaide Polk-Bauman, the bling that now sits on Mila's left hand "looks to be a diamond solitaire style with a center diamond, I estimate to be around 5 carats, set in platinum with a band featuring semi pave inlay. The diamond looks to be emerald cut and probably high quality as this cut tends to expose inclusions more than other cuts."
Frederick M. Brown/Getty Images
Worth? He estimates it could run "upwards of 260,000."
That price places the ring just slightly higher than the one Kutcher gifted to ex-wife Demi Moore, which was worth a reported $250,000. It did not go unnoticed that the Ghost star's sparkler was also a 5 carat emerald cut diamond—but to be fair it is a popular style.
Of course, it's only been one day since the Jupiter Ascending star debuted her sparkler and E! News broke the news that the couple's plans to marry. Certainly we will soon get a better look at the ring she hits the red carpet next.
—Additional reporting by Ruth O'Neill