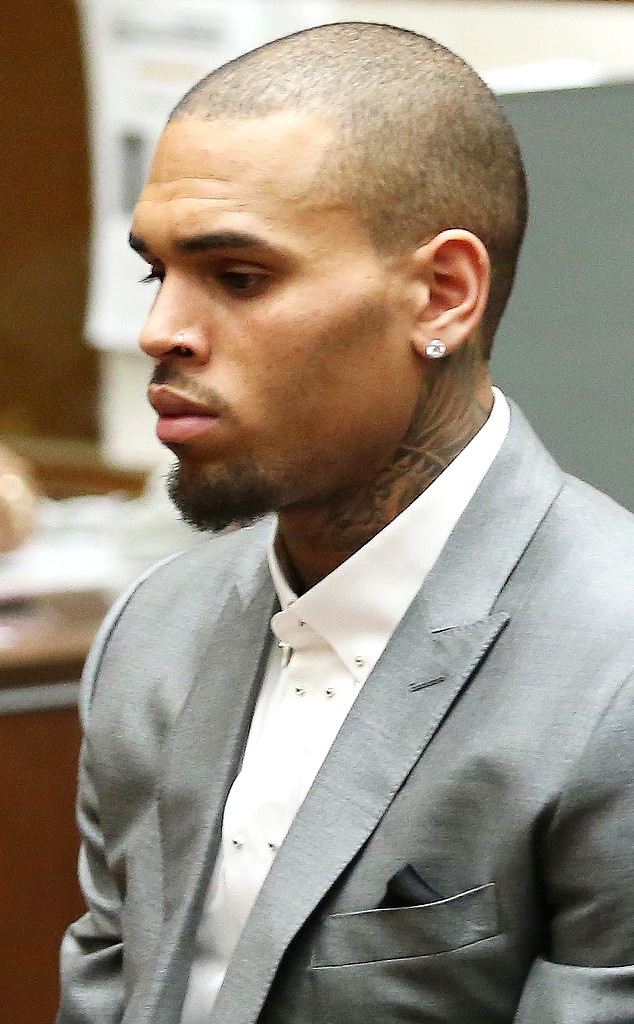 Frederick M. Brown/Getty Images
The mystery behind Chris Brown's aggressive behavior may have just been solved.
According to legal documents obtained by E! News, the famous singer is believed to be suffering from bipolar disorder and post-traumatic stress disorder.
The letter from the rehab facility states, "Mr. Brown will also require close supervision by his treating physician in order to ensure his bipolar mental health condition remains stable. It is not uncommon for patients with Post Traumatic Stress Disorder and Bipolar II to use substances to self-medicate their biomedical mood swings and trauma triggers."
It continues, "Mr. Brown became aggressive and acted out physically due to his untreated mental health disorder, severe sleep deprivation, inappropriate self-medicating and untreated PTSD."
Additionally, the judge ordered Brown to stay in his residential rehab program, despite receiving a favorable report from the probation department.
The singer, who looked clean-cut in a silver suit, sat with his eyes closed next to his mother, Joyce Hawkins, while his lawyer conferred with the judge. Judge Brandlin was quoted from the probation report saying, "It is evident that [Brown] has responded well to the dual diagnosis treatment."
The report states that Breezy has completed 250 hours of community labor and has a remaining balance of 750 hours. The celeb currently does community labor three times a week (24 hours) and at that rate is expected to complete the hours by Oct. 10.
The report also states that Brown "would like to inform the court that he appreciates what he has learned in the rehabilitation facility, as it has allowed him to change his life for the better," and that "he remains thankful to the court for the opportunity to find out and learn about himself, his anger issues and the type of person he wants to become, which is a man who is able to better himself and be a positive role model."
"Never really goes the way u plan. #LIFE," Brown tweeted earlier today, after telling his Twitter followers, "Court tomorrow. Prayers and Positivity. Thank you so much GOD and team breezy for everything you do."
Brown was ordered to appear back in the Los Angeles court on April 23 for a probation violation setting hearing.