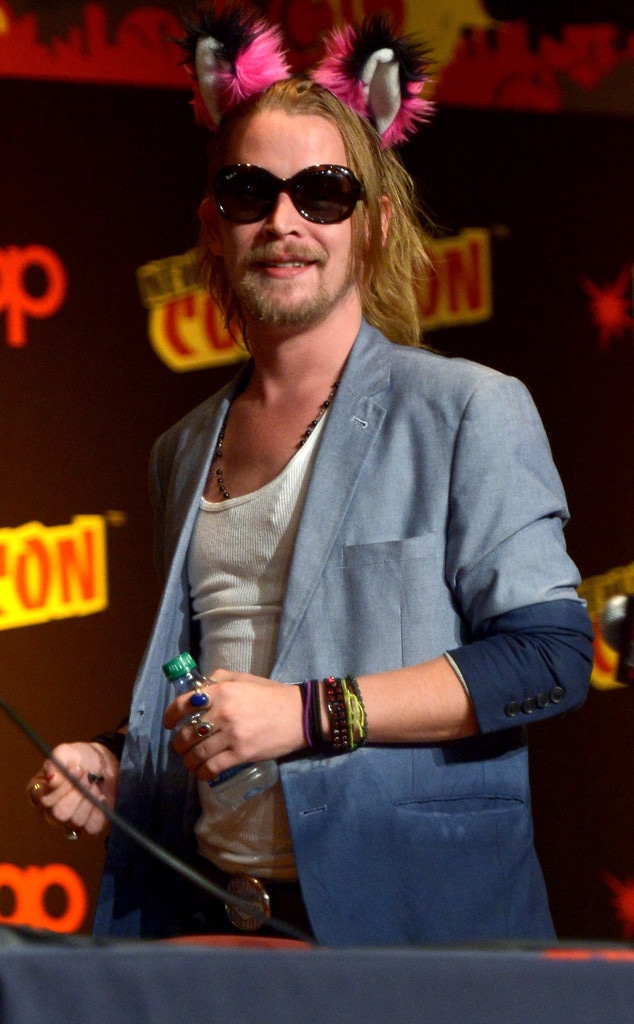 Mike Coppola/WireImage
If one of your first thoughts after hearing about Mila Kunis and Ashton Kutcher's engagement was, "Wonder what Macaulay Culkin's been up to these days?" then you're not alone.
It's only natural. After all, Kunis and Culkin were a huge part of each other's lives. So to answer your question—he's just been busy loving his girlfriend and rocking out with his pizza band.
Culkin remains to be pretty private with his personal life, staying away from Twitter and Instagram, but the former Home Alone star was spotted getting romantic with his girlfriend, former All My Children actress Jordan Lane Price, in Paris back in November.
And the two still seem to be going strong.
Aside from hanging out with Jimmy Fallon and taking "the best Instagram of all time," Culkin made sure to make his lady feel special on Valentine's Day.
"20 dozen red roses from my Valentine... I'm a lucky girl. Happy Valentine's Day #RedRoses," Price wrote with the gorgeous photo of her flowers.
In addition to his relationship, Culkin has stepped away from acting for a bit to focus on the music. He formed a pizza-themed Velvet Underground tribute band called Pizza Underground. In addition to Culkin, the band is made up of four other New York-based musicians: Matt Colbourn, Phoebe Kreutz, Deenah Vollmer and Austin Kilham.
The group was reportedly formed back in 2012 and has recently performed several shows around New York, including at Comic Arts Brooklyn.
Their roster of jams includes "Papa John Says," "I'm Waiting for Delivery Man" and "Take a Bite of the Wild Slice."
Kunis began romancing the actor in 2002. Seven years later, after denying engagement rumors, the actress told BlackBook that she wasn't keen on the idea of marriage. "Not to say that I don't believe in it, but it's just not something that's important to me," Kunis explained at the time.
Kunis and Culkin called it quits in late 2010 but kept the news of their breakup secret until early 2011.
"The split was amicable, and they remain close friends," Kunis' rep said at the time.
Brian Prahl / Splash News