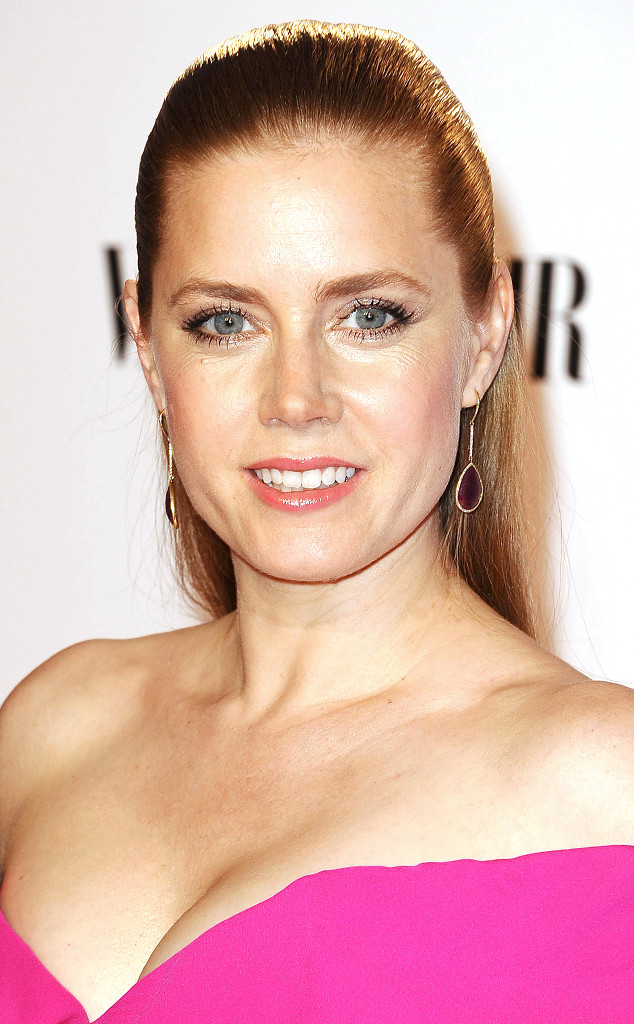 Jason LaVeris/FilmMagic
We need Amy Adams to slowly step away from the hair gel. Was the Oscar-nominated actress afraid that someone was going to throw a drink at her during last night's Vanity Fair Campaign Hollywood "American Hustle" Toast event, which is why she armed herself with a hair helmet made of gel and hairspray?
While we can't fathom a valid reason as to why the American Hustle star would purposely leave the house with that hair, we are loving her natural-looking makeup. The 39-year-old strawberry blonde actress knows that a subtle peaches and cream palette brings out the best in her fair features.
Beauty Bailout: It looks like we're going to need to have a styling product intervention with Ms. Adams. Way too much gel and hairspray were used to pull her hair back into this helmet. Had she insisted on a slick style, we would have added in a ton of volume at the crown and given her more of a faux hawk look.
But we probably would have tried talking her out of the oil slick look altogether and suggested that she wear a top chignon or smooth waves with such a feminine dress.