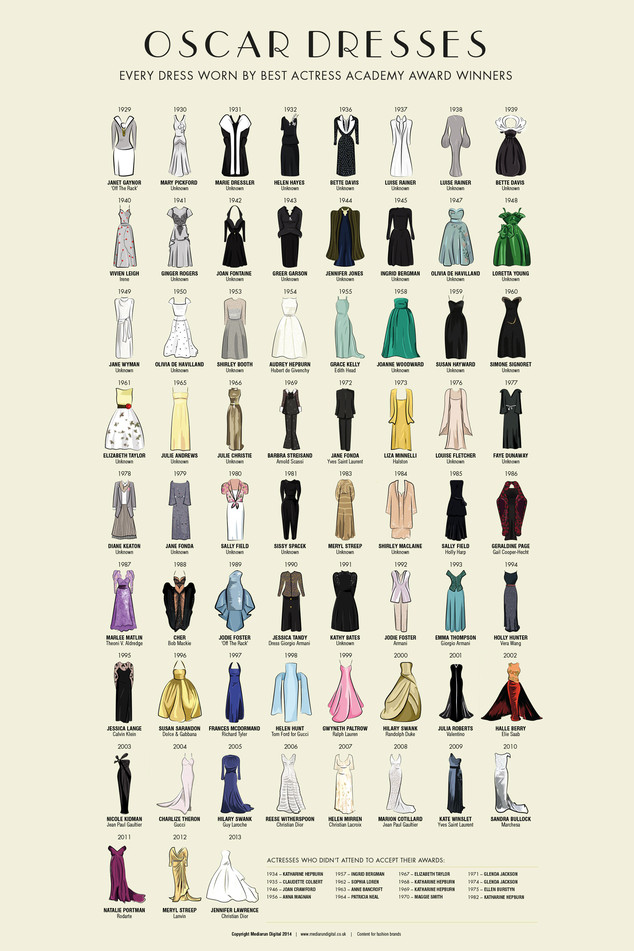 Courtesy: Mediarun Digital
Wow!
An infographic showing all of the gowns worn by Best Actress winners at the Academy Awards over the years has been created by Mediarun Digital.
The awesome image shows every dress, minus a few for those lucky ladies that didn't end up attending the awards show, dating all the way back to 1929.
The first gown is from Janet Gaynor, who wore an "off the rack" gown when she accepted her award for her performance in 7th Heaven.
Several stars weren't on hand to accept their prestigious award, such as Sophia Loren, Katharine Hepburn, and Joan Crawford—which is a shame considering those ladies would have knocked it out of the park with their innate senses of style.