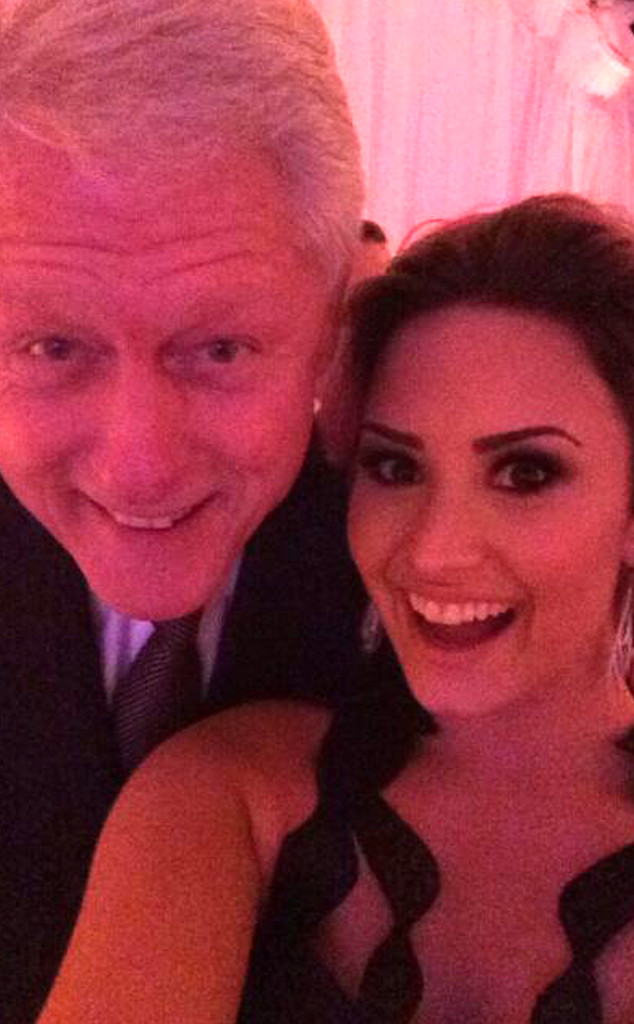 Twitter
He may no longer be the leader of the free world, but Bill Clinton still has his share of groupies—including the celebrity kind.
At the first annual unite4:humanity gala in Los Angeles on Thursday, the former U.S. commander in chief became the center of quite a few selfies as stars struck a pose for pics with the onetime prez.
Demi Lovato, who, like Clinton, was honored for her philanthropy work at the event, took to Twitter and enthusiastically shared a photo of herself with Bill.
"Too excited to filter this... NO BIG DEAL - #Selfieswithprez.... @billclinton - so nice to meet you!!!!" she wrote.