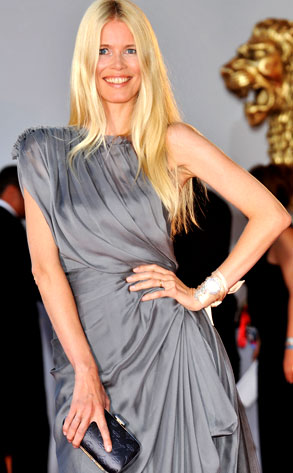 Pascal Le Segretain/Getty Images
Claudia Schiffer will not be bought.
The German supermodel has revealed that someone once tried to "hire" her for $1million. Recalling the most bizarre moments of her career, she said, "The strangest one was an Arab prince. He asked if he could hire me for a dinner for a million pounds. I declined, and some other supermodel took it."
Schiffer, a millionaire in her own right, is proud that her integrity remained in tact. "It's not all about money," she explained. "I just want to be able to walk down the street and be proud of what I do."
The blond beauty did not name the Arab prince, nor did she identify the model who accepted his offer.