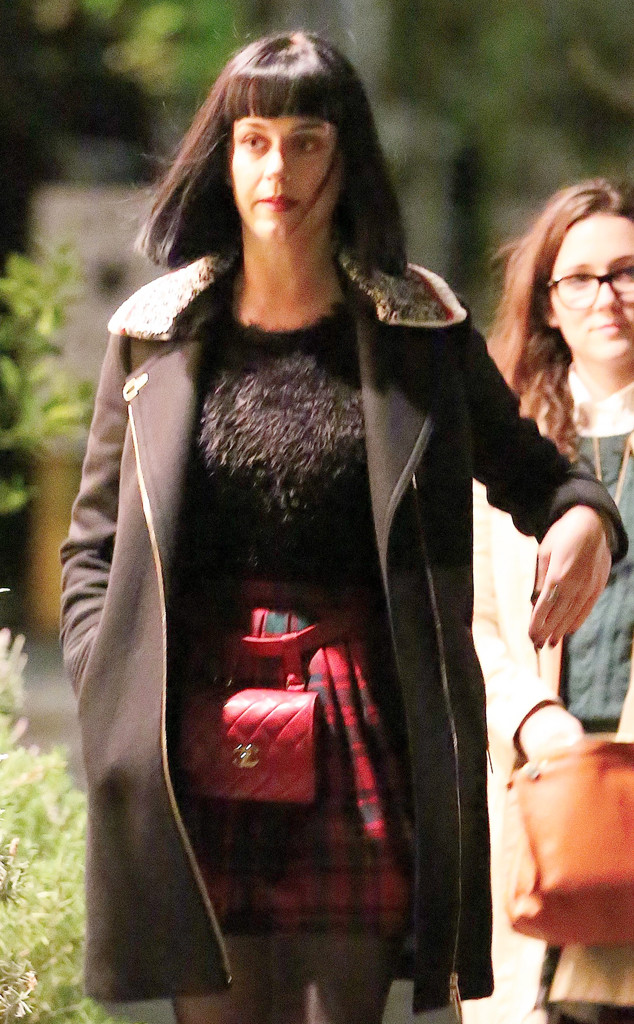 Blanco-Rol/X17online.com
Just days after E! News exclusively revealed that Katy Perry and John Mayer had split, the "Roar" singer was seen out and about in Los Angeles.
Katy grabbed a bite to eat with BFF Shannon Woodward and B.J. Novak at Jitlada in Hollywood, marking the first time she's been seen since news of the breakup.
The songstress wore a plaid mini skirt and black crop top for her dinner with pals, and was still rocking her new bob blunt hairdo.
And just hours later, the 29-year-old (whose first solo outing was snapped by X17online) posted a cryptic message on Twitter for all of her Katycats to pore over.
"The bad news: there is no key to the universe. The good news: it was never locked," she wrote.