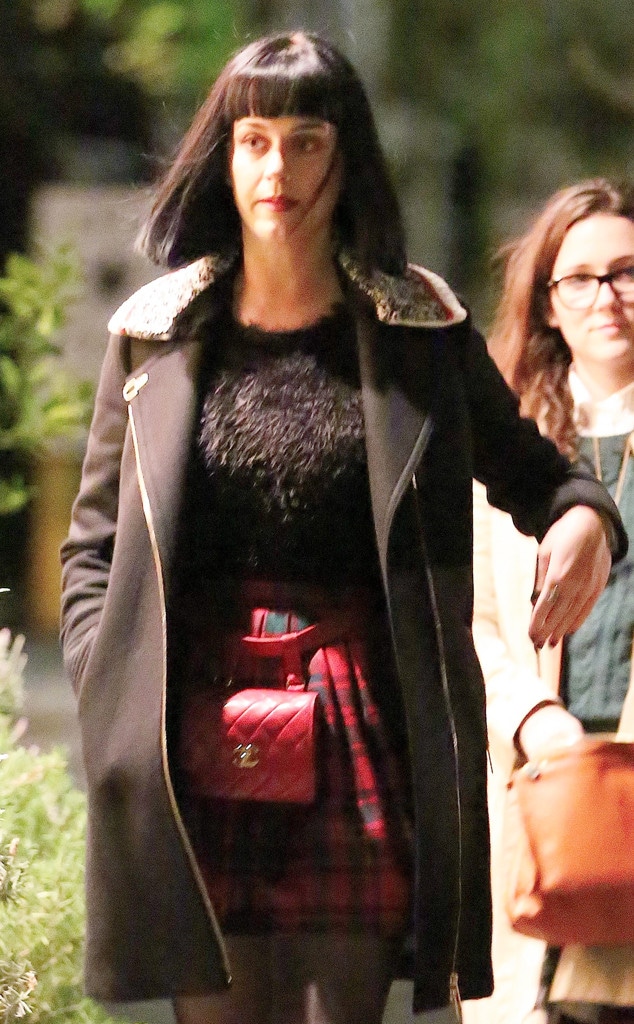 Blanco-Rol/X17online.com
Just days after E! News exclusively revealed that Katy Perry and John Mayer had split, the "Roar" singer was seen out and about in Los Angeles.
Katy grabbed a bite to eat with BFF Shannon Woodward and B.J. Novak at Jitlada in Hollywood, marking the first time she's been seen since news of the breakup.
The songstress wore a plaid mini skirt and black crop top for her dinner with pals, and was still rocking her new bob blunt hairdo.
And just hours later, the 29-year-old (whose first solo outing was snapped by X17online) posted a cryptic message on Twitter for all of her Katycats to pore over.
"The bad news: there is no key to the universe. The good news: it was never locked," she wrote.
It's certainly been a whirlwind last several days for the pop star. On Wednesday she revealed that she helped her sister Angela Hudson give birth!
"Finally you can add 'helps delivers babies in living rooms' to my resume! It's been a miracle of a day...Auntie Katy aka Stylist Auntie," she tweeted.
And while Katy's busy with tour rehearsals and spending as much time as possible with close friends and new members of her family, her ex is hard at work in New York City.
John made an appearance on last night's episode of Late Night With Seth Meyers.
He tweeted, "Just played @latenightseth with the Trio and some incredibly special guests. An amazing way to end a week of playing and connecting."
It seems as though both Katy and John have ended their difficult week on a high note.