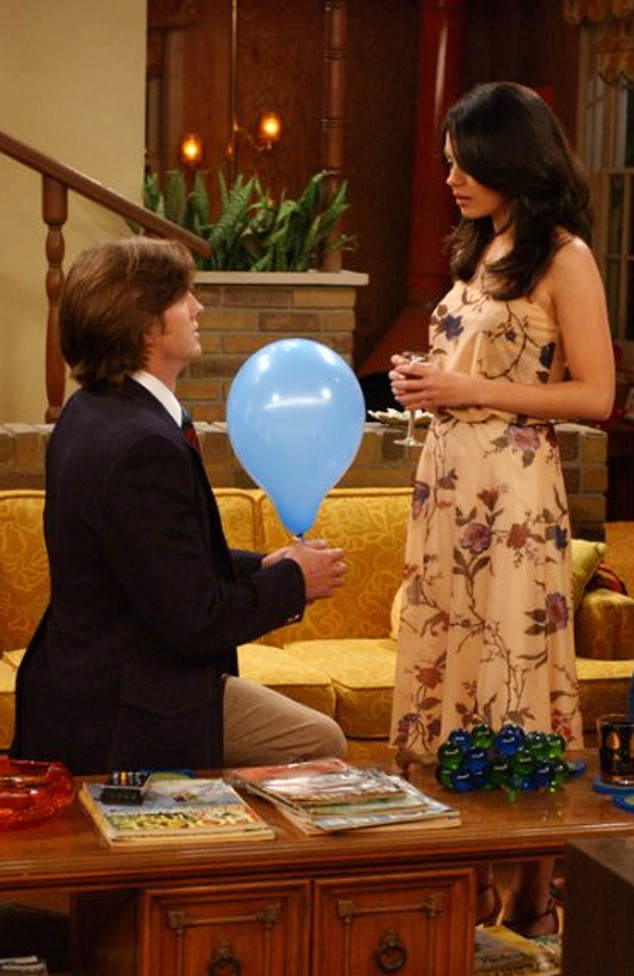 FOX
Pop the champagne, TV fans!
Mila Kunis and Ashton Kutcher, two of our favorite characters from the hit 00's series, That '70s Show, are officially getting married and our superfan heads are spinning. Long before they were Mila and Ashton, The Couple, they were, of course, Jackie and Kelso, The Couple— the on-again, off-again couple who never failed to make us laugh with their shallow personalities and beautiful stupidity.
This is like the ultimate burn to every other TV couple fandoms. (Oh yes, we're looking at you, Hyde and Jackie shippers!) It was a fate written in in the bright lights of the Fox studios as a young Kunis (who was only 14-years-old in the pilot!) and Kutcher spent eight seasons together in the smoky smash series. Funt-Fact: Kelso once proposed to Jackie with a blue balloon. She said no, but it was still pretty damn cute!
Let's take a few minutes to reflect back on one of the most surprisingly adorable couples in television's history….