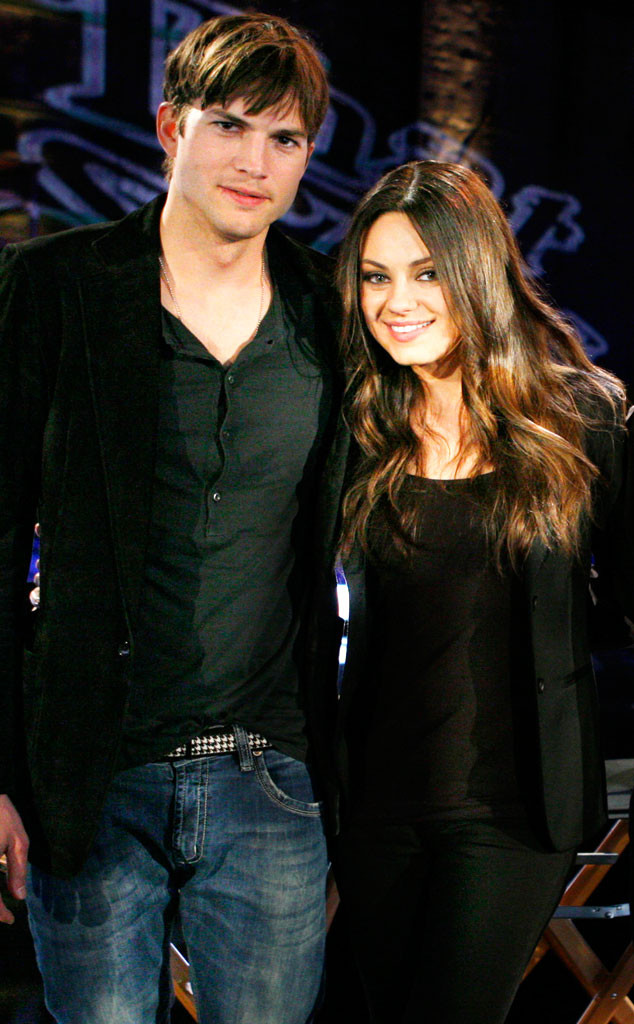 FOX via Getty Images
How cute is this? Mila Kunis is marrying the first man she ever kissed!
In 1998, she locked lips with her That '70s Show costar Ashton Kutcher—on camera, no less! "I was like, 'Oh, he's so cute, it's the Calvin Klein model!'" Kunis later told People. "Then I was like, 'I have to kiss him?' I was so nervous and uncomfortable. I had the biggest crush on him." When Kutcher found out, he couldn't believe it. "I'm the first guy she kissed? Oh my god, I had no idea!" he told the weekly magazine later that year. "I'm so glad I didn't know that or it would've been too much pressure."
The comedy aired on Fox from 1998 to 2006, during which time they dated other people.
Kunis began romancing Home Alone star Macaulay Culkin in 2002. Seven years later, after denying engagement rumors, the actress told BlackBook that she wasn't keen on the idea of marriage. "Not to say that I don't believe in it, but it's just not something that's important to me," Kunis explained.
The unlikely couple called it quits in late 2010 but kept the news of their breakup secret until early 2011. "The split was amicable, and they remain close friends," Kunis' rep said at the time.