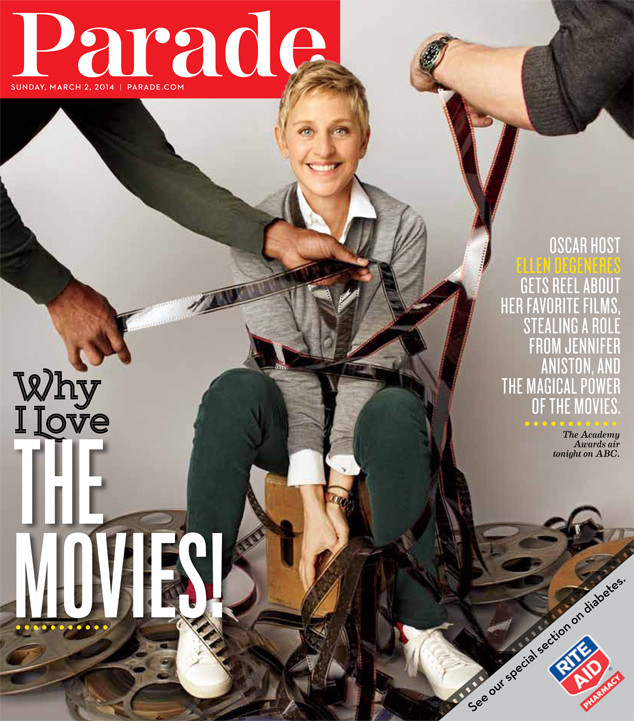 Parade
Ellen DeGeneres and Jennifer Aniston don't often go up for the same movie roles—but when they vied for the same part in 1999, it was DeGeneres who scored the supporting role in EdTV. "She recently reminded me that I beat her out of that," the TV host recalls in the March 2 issue of Parade magazine. "I got the part and Jen Aniston didn't! That'll probably be the only time that happens."
Given that the two are still friends, it's hard to imagine Aniston holds a grudge. And it's not like she wasn't busy that year: in addition to filming Season 6 of NBC's Friends, the actress also played Joanna in the satirical comedy Office Space and voiced Annie Hughes in the animated movie The Iron Giant.
Though DeGeneres voiced Dory in 2003's Finding Nemo, she hasn't appeared on the big screen since 1999's The Love Letter. Even so, she inspired one of Sandra Bullock's most beloved comedies.