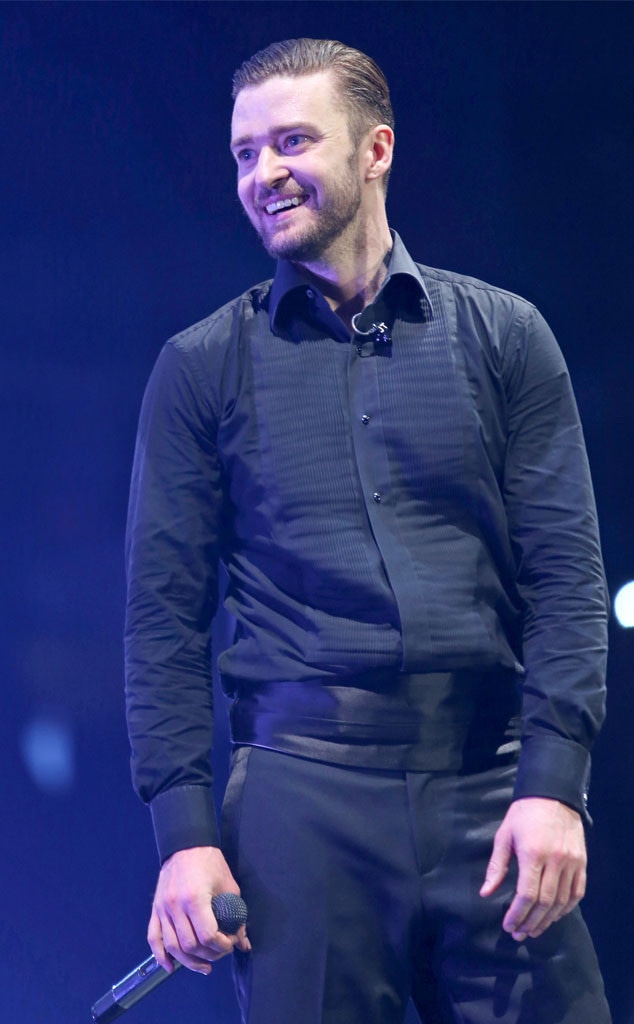 CYVR/AKM-GSI
Hands off Jessica Biel's hubby!
When Justin Timberlake took his 20/20 Experience World Tour to the Wells Fargo Center in Philadelphia Tuesday, a fan unexpectedly groped the 33-year-old singer mid-song. In YouTube user Jacqueline Gazsi's just-released video, a fellow concertgoer grabbed the "Take Back the Night" singer's butt—and Timberlake swiftly swatted the person's hand away in a blink-and-you'll-miss-it moment.
Timberlake brushed the offensive gesture off and finished his "Cabaret" performance with aplomb.
"I'm excited to be here," the pop star told the same city during a November concert. "I've got some good friends in Philly."
During that show, he noticed a fan giving him the middle finger and scolded her accordingly. "Why are you flipping me off? You got second row to flip me the bird? That makes no f--king sense," the Grammy winner told his female fan. "You wanted me to see it? But you're in the second row! You didn't have to flip me off. I see you in the second row."
He then mocked the girl's attention grabbing ploy by pretending to be her and putting on makeup. "OK, it worked. It worked," he said. "OK, let's all do this at the same time so we can get it over with."
The "Cry Me a River" singer then flipped off the entire audience and encouraged them to return the gesture. "That's also the weirdest moment I've ever had with a crowd," Timberlake said.
Love him or hate him, you can't deny that Timberlake is a pro!