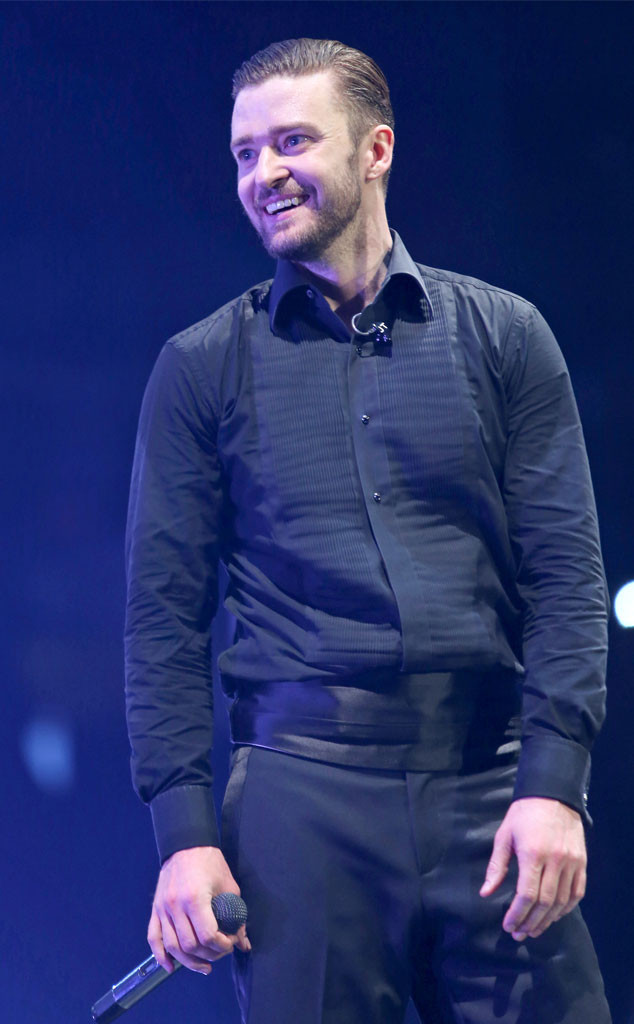 CYVR/AKM-GSI
Hands off Jessica Biel's hubby!
When Justin Timberlake took his 20/20 Experience World Tour to the Wells Fargo Center in Philadelphia Tuesday, a fan unexpectedly groped the 33-year-old singer mid-song. In YouTube user Jacqueline Gazsi's just-released video, a fellow concertgoer grabbed the "Take Back the Night" singer's butt—and Timberlake swiftly swatted the person's hand away in a blink-and-you'll-miss-it moment.
Timberlake brushed the offensive gesture off and finished his "Cabaret" performance with aplomb.