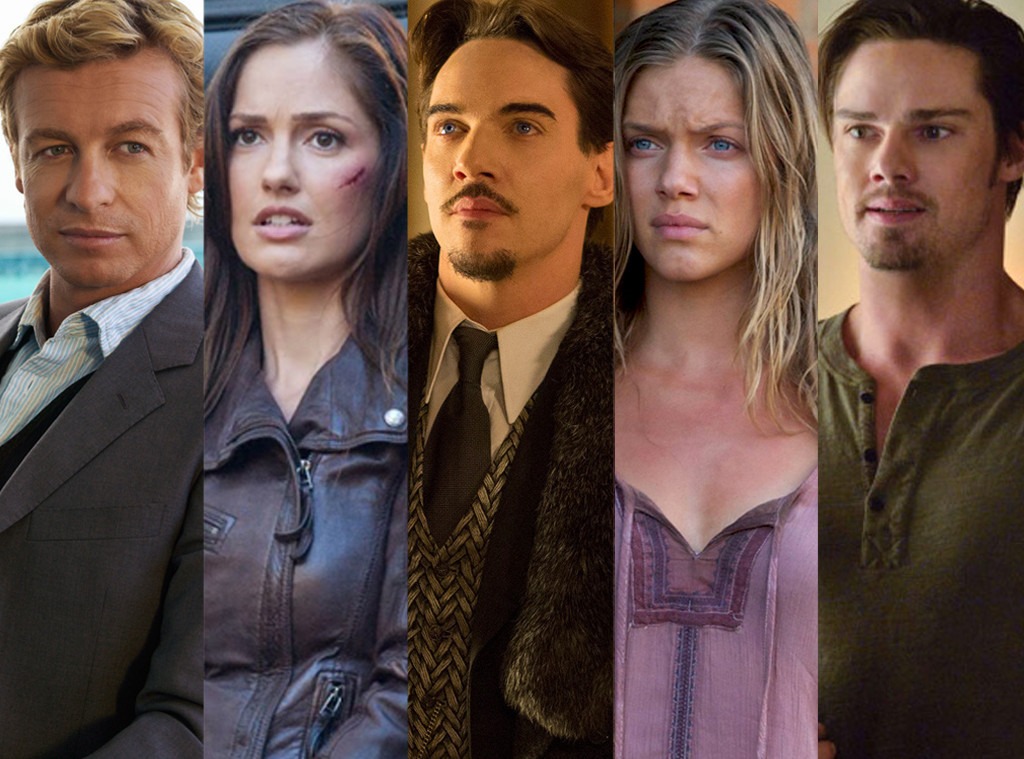 Warner Bros.; FOX; NBC; Cate Cameron/The CW; Ben Mark Holzberg/The CW
One of these five series will win Save One Show.
After thousands of you voted, we're down to the five finalists in our annual campaign that fights to save one endangered series from cancellation. And trust us, it was close, as less than 100 votes separated fifth and sixth place. So yeah, your votes matter!
And the five shows that made it to this round?
Almost Human, Beauty and the Beast, Dracula, The Mentalist and Revolution.
So let's take a moment to acknowledge our fallen series, shall we? Community, Hart of Dixie, The Mindy Project, The Tomorrow People and Trophy Wife.
But we've got a little surprise for fans of the 15 series that haven't landed enough votes to continue on in the competition: We're doing a wild card round, which will launch on Monday and grant one endangered series a second chance to win Save One Show. 
For now, let's focus on the task at hand, the Top 5. Voting in this round closes on Sunday, March 2, at 5 p.m. PT. 
Save One Show 2014: Top 5