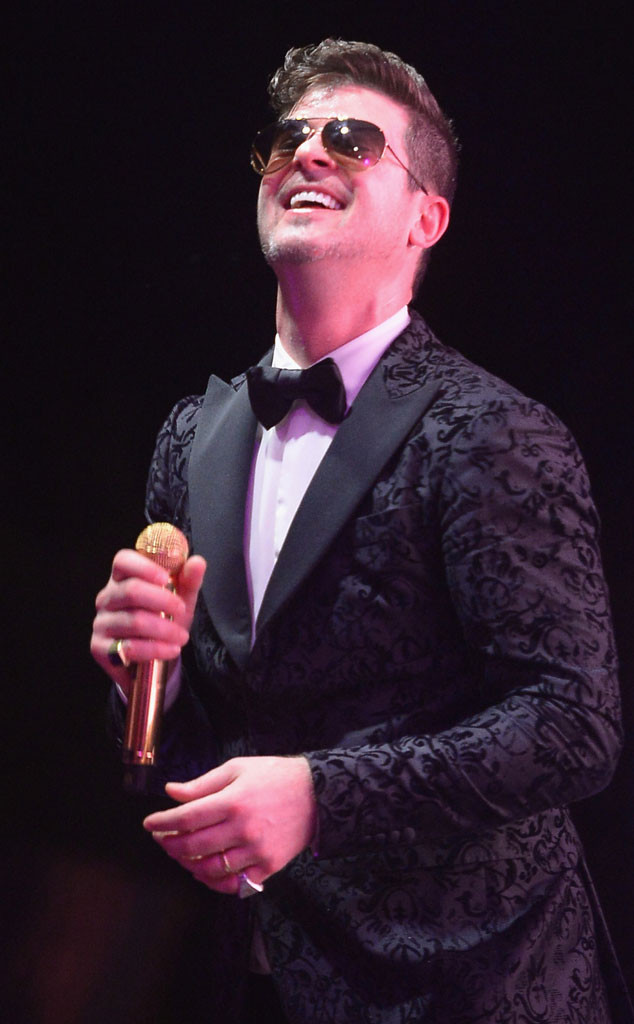 Courtesy of Gustavo Caballero/Getty Images for Belvedere
Robin Thicke has hit the stage!
After canceling a string of shows following the news that he and wife Paula Patton have separated, the "Blurred Lines" crooner has returned to his tour and is currently entertaining fans in Fairfax, Va., at the Patriot Center.
But his personal issues are still on the brain, understandably so.
Earlier today, after arriving at the airport in Virginia, Thicke told a TMZ photographer, "I'm just trying to get her back," adding that he's just trying to figure things out.