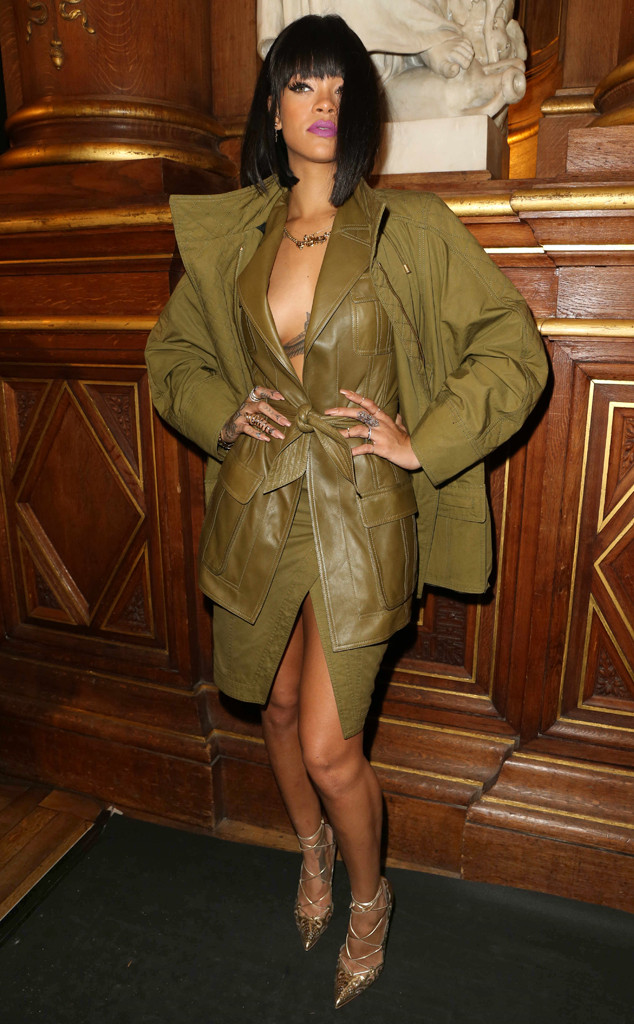 INFphoto.com
Crazy cleavage? Check. High slit? Check. Fierce level? About 1,000.
It's clear that Rihanna can do no wrong when it comes to fashion, whether you want to admit it or not, and her latest outfit during Paris Fashion Week is a perfect example. At first glance, it seems as though the Barbados beauty is rocking an olive green coat and nothing else.
Although that may be somewhat true, you will notice upon closer inspection that she's actually layered up, but still manages to avoid looking frumpy and instead exudes sex appeal.