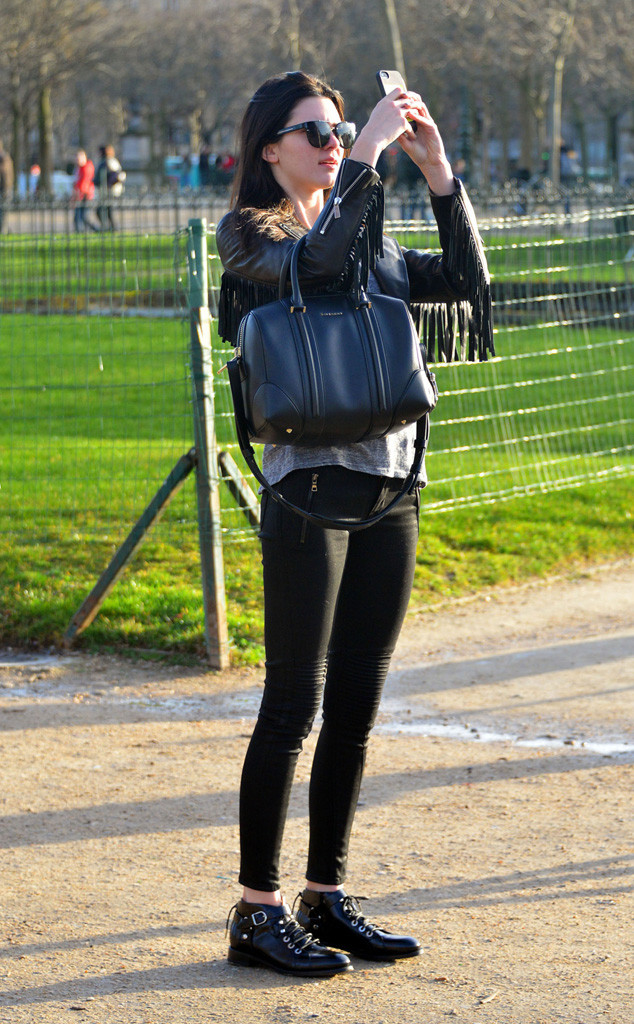 PacificCoastNews
The City of Light just got a bit brighter!
On Thursday, Kendall Jenner became somewhat of a tourist attraction herself when she made her way around Paris with a female friend and did a little sightseeing.
Stylishly dressed in black, the E! star was spotted snapping pics of various landmarks. She was later seen visiting the Elite Model office.
"I love this city," Kendall tweeted this morning along with an Instagram photo she took of the Eiffel Tower.
A source tells E! News that the 18-year-old star will be attending shows during Paris Fashion Week, but no word yet on whether or not she will be walking the runway.