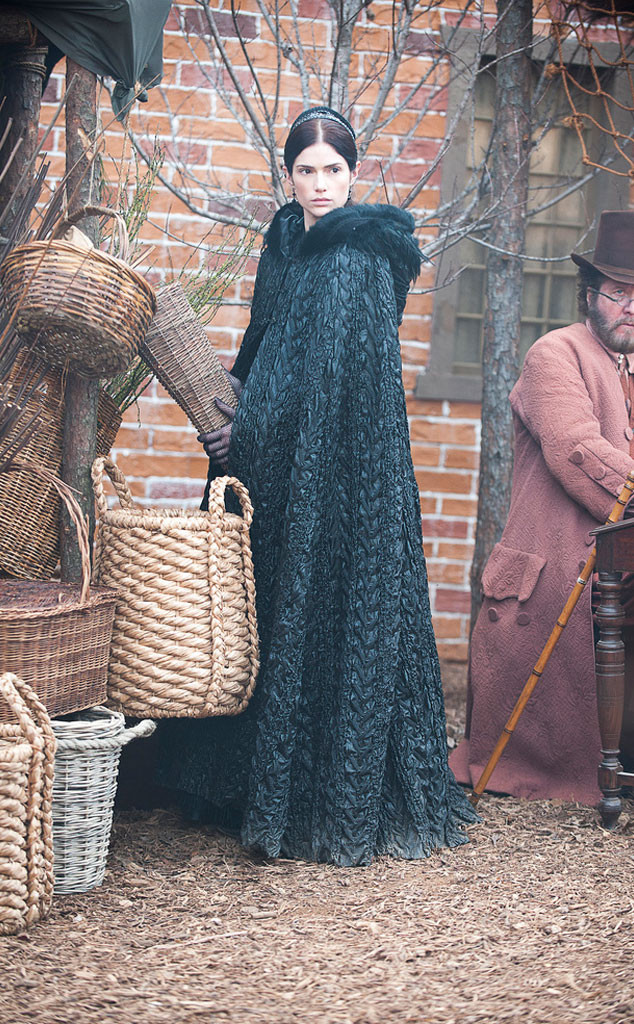 Cook Allender/WGN America
Get ready to travel back in time to when witches ruled the roost in WGN America's spooky and sexy Salem. Spooky and sexy=Spexy?
The new original series stars Nikita veteran Shane West as war veteran John Alden and Made In Jersey's Janet Montgomery as Salem's most powerful enchantress Mary Sibley. Did we mention these two were once a thing?
"John and Mary are that classic, young couple that are feeling love for the first time," West says in the sneak peek video below.