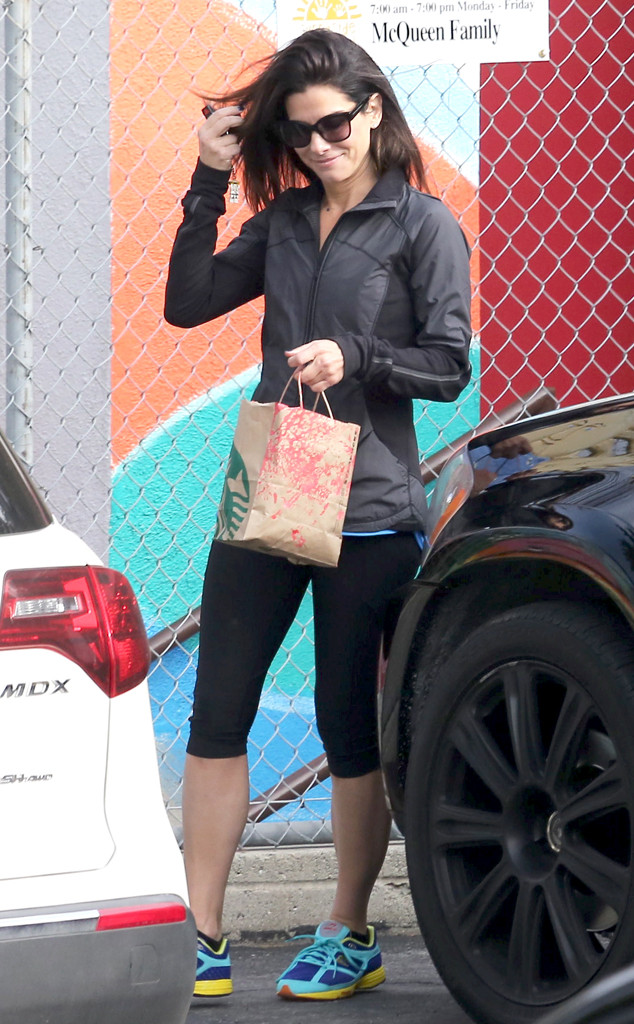 X17online.com
Sandra Bullock just can't help it.
The Oscar winner, who is once again a Best Actress nominee this year for her if-you-don't-buy-her-you-don't-buy-the-movie role in Gravity, couldn't help but look flawless while on a Starbucks run this week, despite the fact that she was wearing workout clothes and seemingly not a lick of makeup.
That's just how a lot of stars roll even when they're not on the red carpet—impressively.
If you prefer your celebs dressed to the nines, dripping with diamonds, zipped into gowns or buttoned up in tuxedos, we'll be seeing Bullock and a host of other hotties and/or distinguished thesps all gussied up for prime time this Sunday at the 86th Academy Awards.
But you know what's more fun than seeing exotic animals at the zoo?