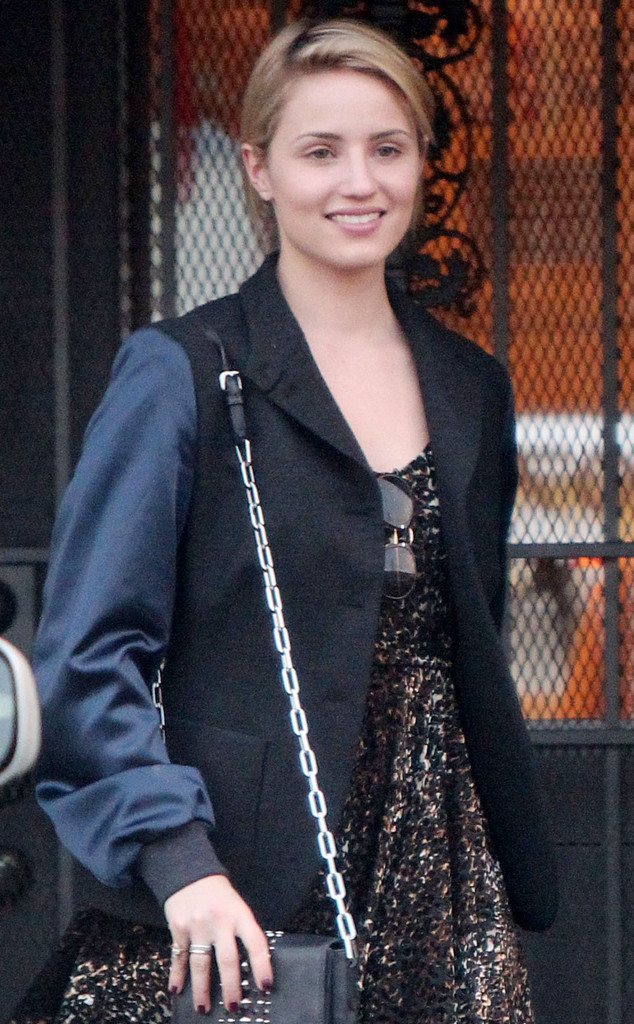 Survivor, PacificCoastNews
Dianna Agron wears nothing on her lips but a smile!
And she still stuns!
The Glee star was spotted strutting sans makeup out of a vintage boutique in Los Angeles after a day of shopping, proving she can more than rock that foundation-free look and look amazing even when she's not on the red carpet.
Making her casual style look so captivating, the 27-year-old star sported black tights under a flouncy leopard-print dress and topped it off with a two-toned jacket--with sleeves the color of this fashion season.