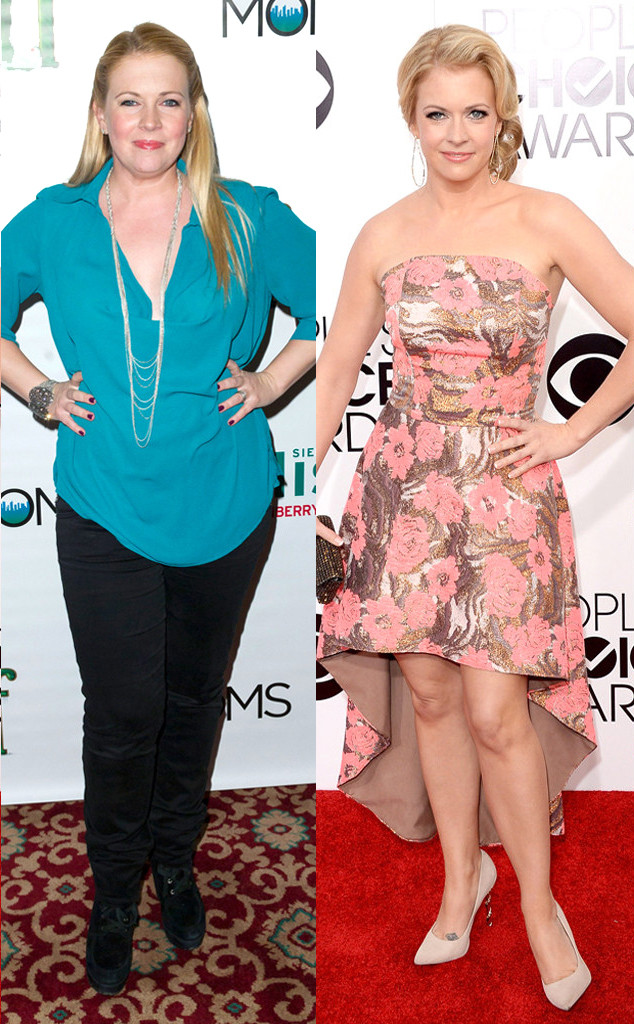 Jason Merritt/Getty Images; Ben Hider/Getty Images
Melissa Joan Hart worked hard to get this body, so it's no surprise she wants to show it off!
The mother of three flaunts her dramatic 40-pound weight loss in a new interview with Entertainment Tonight. Hart, who became the spokesperson for Nutrisystem last year, posed in a low-cut blue one-piece to display her slimmer figure while shooting a commercial for the weight-loss company.
"For me, it was important to bond with my child, as opposed to 'lose the weight.' So I waited until I was ready, and I knew I had the time, and then I made it a priority that I would eat well," Hart reportedly said in the interview.