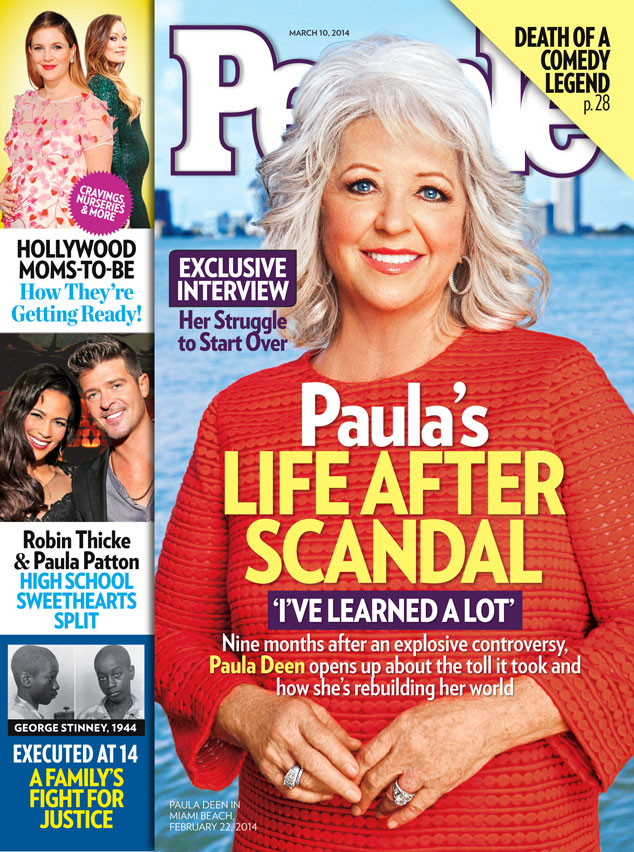 PEOPLE
Paula Deen has been to hell and back.
In the summer of 2013, the Food Network dropped the celebrity chef after she admitted to using a racial slur a "very long time ago." The TV star subsequently lost a number of endorsement deals. Though Deen apologized on Today, the backlash made it difficult for her to get out of bed. "When I woke up each morning, it was like my world was crashing down again," the Georgia native, 67, recalls.
"Some people said I never apologized. If anyone did not hear me, I want to apologize," an apologetic Deen tells People in its Feb. 28 cover story. "I would never ever hurt anyone intentionally. Never!"
The restaurateur became "obsessed with the person America had confused me with—after I had live my life so clean and open." For every bad comment she read online, there was a good one to lift her spirits. "I could not get off the computer except to go to the bathroom and eat. It was so reassuring."