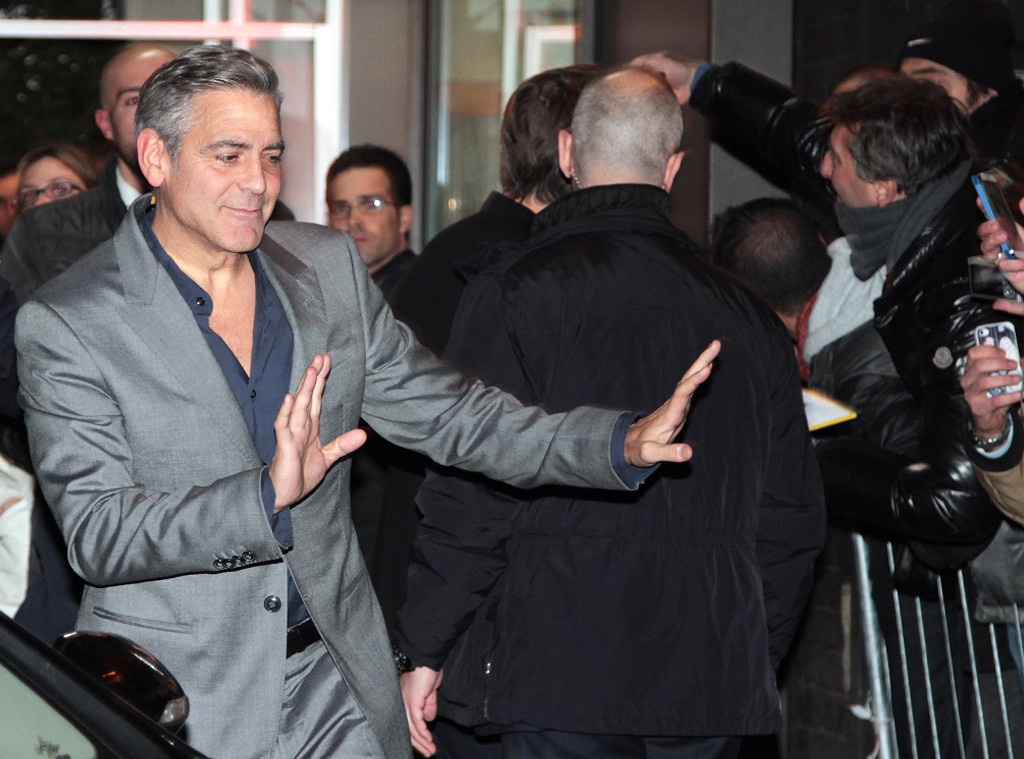 Massimiliano Botta/PacificCoastNews
George Clooney and Matt Damon's BFF train rolls on.
The Monuments Men costars were spotted leaving dinner after a meal at Spazio Pontaccio restaurant in Milan last night.
Clooney, 52, looked handsome in a gray suit with a blue shirt that was unbuttoned at the top. The Oscar winner waved to hoards of fans who were waiting for him on the street as he made his way to his car. Before hopping into his ride though, he took a few seconds to sign some autographs.
Meanwhile Damon, who was bundled up in a black coat, exited the eatery with his wife Luciana.
Last week, Clooney and Damon held a private screening of Monuments Men at the White House alongside President Barack Obama and other fans and politicos.
Also reportedly in attendance at the screening? Clooney's British lawyer pal and once-rumored love interest Amal Alamuddin. Clooney and Alamuddin, who represents WikiLeaks founder Julian Assange, were supposedly spotted together at the screening, adding to fuel to the fire that they could be more than just friends.
Clooney and Alamuddin were first spotted together in London back in October 2013. Clooney shot down the romance rumors at the time as "all made up."