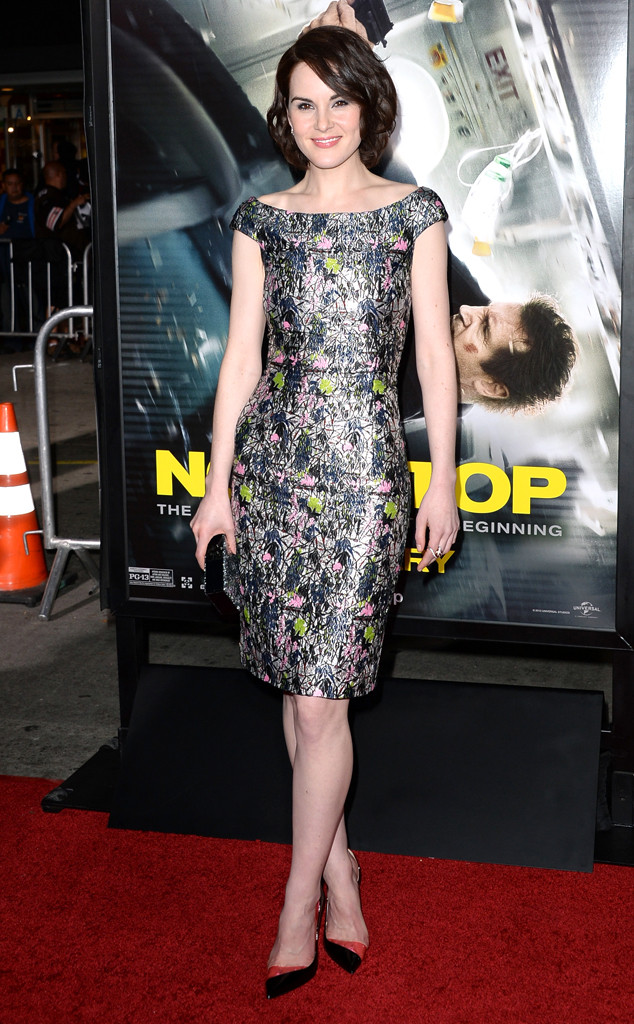 Jason Merritt/Getty Images
Who knew under all of Michelle Dockery's Downton Abbey frocks there's was an action star eager for battle?
The British beauty plays a flight attendant in Non-Stop, a new thriller about an air marshal (Liam Neeson) who starts to receive text messages during a transatlantic flight from someone threatening to kill fellow passengers if the airline doesn't transfer $150 million to an offshore account.
"I had such a good time on this film," Dockery told me last night at the movie's L.A. premiere. "It was so different for me, being in an action film. It was incredible."