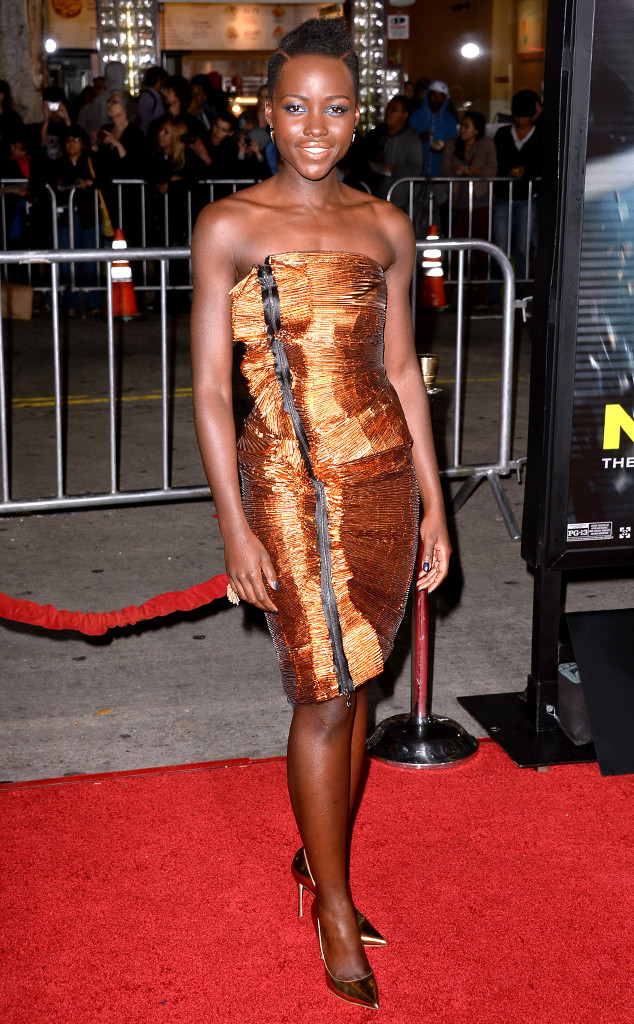 Jason Merritt/Getty Images
Taking selfies with celebrities isn't the only thing Lupita Nyong'o likes to post on Instagram.
The Oscar nominee also loves showing off her manicures.
"My mother wouldn't let me paint my nails until I was 12," Nyong'o told me last night at the premiere of her new action thriller, Non-Stop (in theaters on Feb. 28). "So when I was finally able to do it, I did it every day."
And she's been doing it all awards season. Nyong'o, who is up for best supporting actress for her work in 12 Years a Slave, has rightly become quite the fashion star.