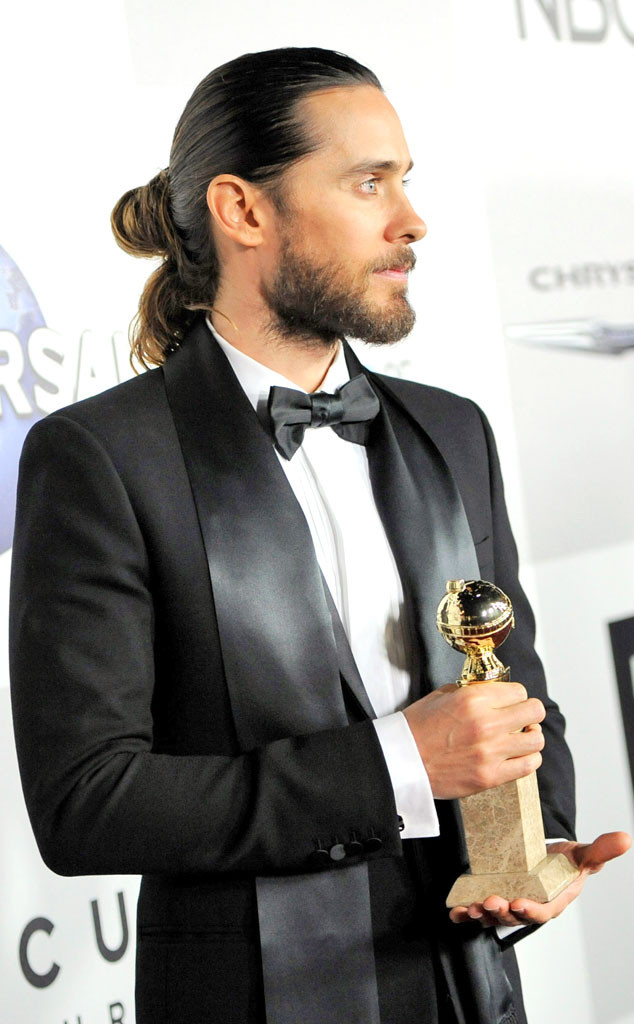 Angela Weiss/Getty Images for NBCUniversal
Sure, we've been making Oscar predictions left and right when it comes to who will wear what, but there's another burning question we can't get out of our minds: How will Jared Leto wear his hair?
Will he cut it short? Slick it back? Sport a faux-bob? Wear a fishtail braid? According to Into the Gloss who spoke with Jared's stylist Chase Kusero, the infamous man bun just may just make a reprisal at this year's Academy Awards.
Chase told ITG, "[Jared and I] were going to shock everybody and show up for the Academy Awards with a haircut, but it's looking so good that we don't really want to cut it." So, will his hair be up or down? "I'm voting up, because we've only done it maybe once before," said Chase.