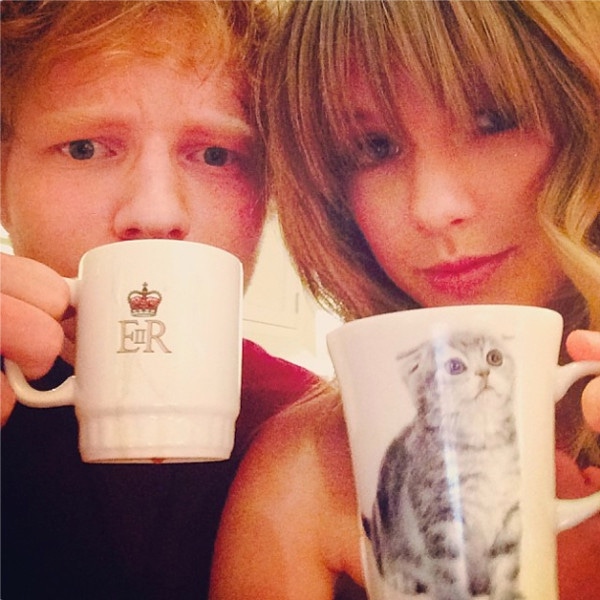 Instagram
Parents, lock up your kids and take away their cell phones, because you never know who they are rubbing scalps with when they take selfies.
According to a new study, and by "new study" we mean there is this one person Mary McQuillan who is saying this stuff, teenagers are now at high risk for head lice, and it's all because of selfies.
You know how it goes. You're hanging with your best friend. You grab some frozen yogurt. You're laughing and having a good time. And then she wants to take a photo together to post on Instagram so you guys can "totally make Becky jealous of our FroYo run." So you whip out that iPhone, smash your cheeks together and click away. Boom. Now you have lice.
Again, that's according to McQuillan, who runs the California head lice treatment center Nitless Noggins.
"I've seen a huge increase of lice in teens this year," McQuillan told the site SFist. "Typically it's younger children I treat, because they're at higher risk for head-to-head contact. But now, teens are sticking their heads together every day to take cell phone pictures."
Are you ready for her quote about selfie lice that will undoubtedly be splashed across the covers of medical journals for the rest of the year?
"Selfies are fun, but the consequences are real."
Well, other experts (you know, the ones with medical degrees) call bulls--t on this theory.
"The way we're taught is that it takes contact for an extended period of time, and 10 seconds is not what I'd consider an extended period of time," Dr. Nick Celano, a dermatology resident at USC Medical Center, tells CNET. "We're in rooms with patients that have lice, and we don't really worry about getting it transmitted from one person to the other while in the room."
Dr. Richard J. Pollack, a professor at the Harvard School of Public Health, agrees that selfie lice is probably not an actual danger.
"This is a marketing ploy, pure and simple," Dr. Pollack said to NBC News. "Wherever these louse salons open a new branch, there always seems to be an epidemic. It's good for business."
So, we can all agree that the greatest danger to the selfie culture is not picking the right filter. So keep up the good work, kids!
Now let's listen to The Chainsmokers' hit song "#SELFIE" to celebrate our freedom to selfie.