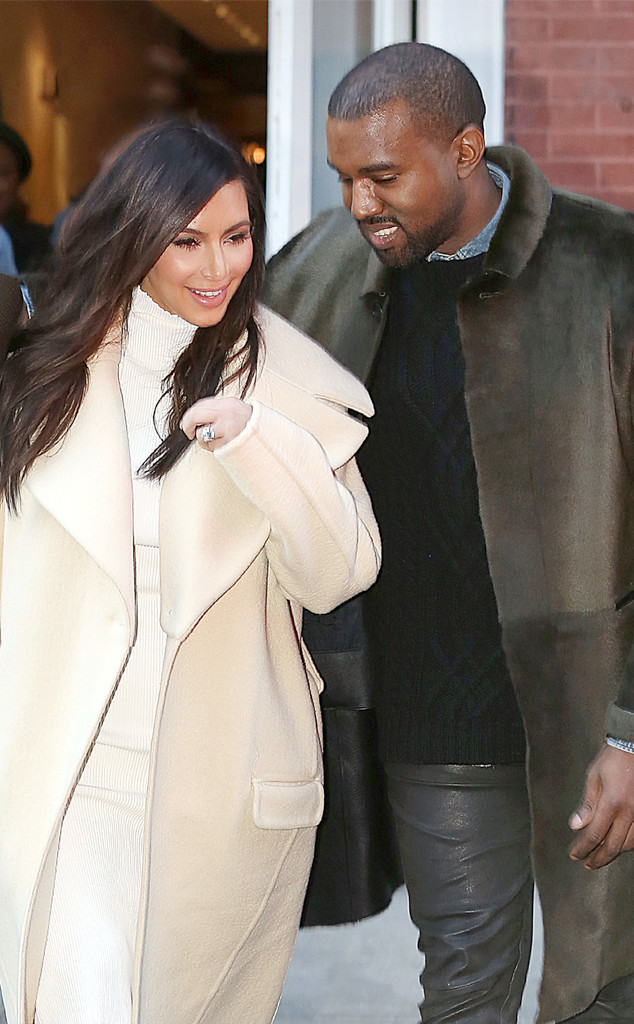 Splash News
Kanye West proposed to Kim Kardashian in a big, big, way, but don't expect North West's parents to say "I do" in a similar fashion.
In fact, they'll be having a "super, super-small intimate" wedding, Kim told Ryan Seacrest on his KIIS FM show Tuesday, explaining,"As we are going along, we realize we want it to be smaller and more intimate than people are imagining and thinking."
That said, the Keeping Up With the Kardashians star and Yeezus are both involved in preparations for the big day. "There's certain things I'm like, 'I know you're going to hate the seating chart, so I'll take care of this,'" she said, "and then there's some things that are really important to him. [But] the seating chart is like death."