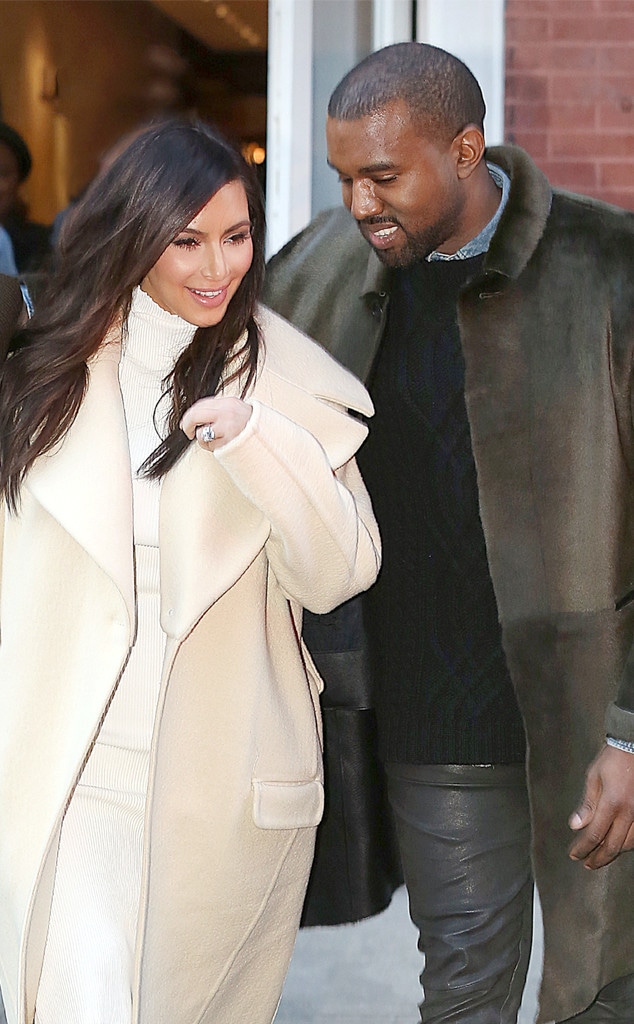 Splash News
Kanye West proposed to Kim Kardashian in a big, big, way, but don't expect North West's parents to say "I do" in a similar fashion.
In fact, they'll be having a "super, super-small intimate" wedding, Kim told Ryan Seacrest on his KIIS FM show Tuesday, explaining,"As we are going along, we realize we want it to be smaller and more intimate than people are imagining and thinking."
That said, the Keeping Up With the Kardashians star and Yeezus are both involved in preparations for the big day. "There's certain things I'm like, 'I know you're going to hate the seating chart, so I'll take care of this,'" she said, "and then there's some things that are really important to him. [But] the seating chart is like death."
So when and where will it all come together? "I'll tell you it's in Paris," Kim said, "I'm not saying when, but it's this year."
Dates are important, but timing is everything. Kim told Ryan that if she and Kanye had started dating when they first met, things might not have worked out.
"We had to go through so many experiences," she explained. "We met like 12 years ago, and I'd say, like, 10 years ago we started to become cool and friendly," she said, "and kept this friendship ever since, and it would go in and out as we had relationships."
"But we had such a strong bond," she continued. "He's really held my hand throughout my mistakes, and I don't think I'll ever find a friend that's as supportive."
And now, dolls, Kim gets to marry her very best friend and live happily ever after!
Tune in for Keeping Up With the Kardashians, Sundays at 9 p.m. only on E!